'Forever Tango' Director Luis Bravo Says Good-Bye To Broadway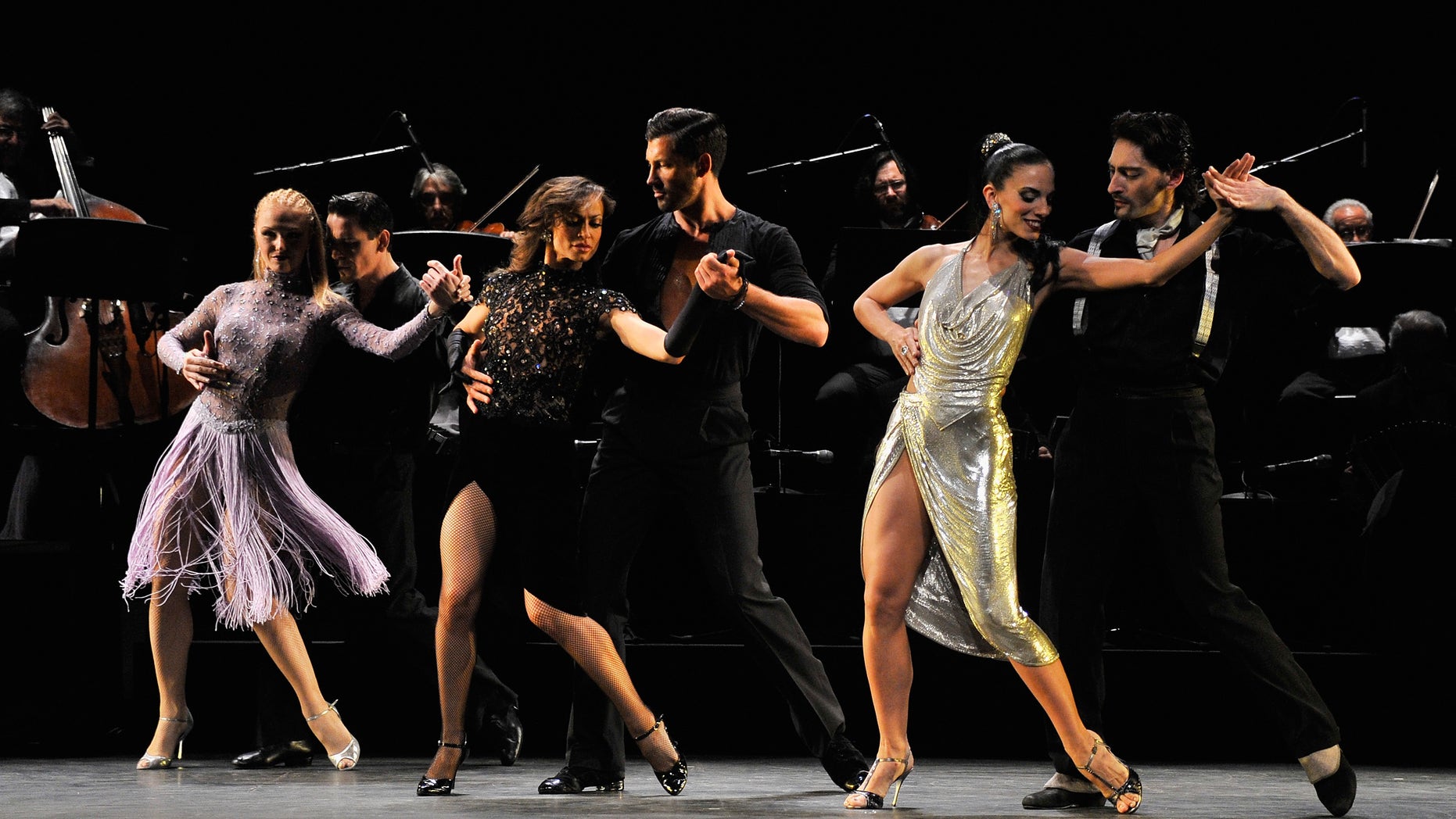 Luis Bravo first brought the love and passion of tango to the Broadway stage in 1994 with his musical, "Forever Tango."
On Sunday, the lights at the Walter Kerr Theatre go dark and Bravo says good-bye once again.
"This is our fourth time on Broadway," Bravo told Fox New Latino recently about the musical's 10-week limited engagement. "It was in this same theatre that we opened the first time."
The show's creator and director recently penned a love letter to tango that appeared on Broadway.com. In it he said the show was his "tribute to the immigrants who left families, wives, lovers and children to cross the ocean, reaching for their dreams in the deepest corner of South America, Buenos Aires."
"You like that line?" he asked with a laugh during a phone interview. "Tango is a culture of the differences that arrived to Argentina. It's Italian, it's Jewish, it's Caribbean. Each of these has given something to tango."
He continued: "It's the music of immigrants who came looking for work, leaving their mothers, wives and children. It's a sound of nostalgia."
Tango developed in Buenos Aires in the 1800s, blending local styles and elements of Cuban, African and European music. It was popularized outside of Argentina in New York City in the 1970s.
The musical's recent run on Broadway featured Puerto Rican singers Gilberto Santa Rosa and Luis Fonsi, Nicaragua-born singer Luis Enrique, and Argentinean tango singer Martin de Leon. "Dancing with the Stars" pro dancers Karina Smirnoff and Maksim Chmerkovskiy were part of the show for five weeks.
"Forever Tango," Bravo said, is part of his own personal migration from the streets of his hometown of Anatuya to the big capital city, Buenos Aires, where he went to study music as a four-year-old.
"The show was created very simple, but with true emotions – it's the exposition of emotions," he said. "In the show there are relationships, love, melancholy; all of the emotions."
Bravo attributed the emotions on display as to why people return time and time again to the show, and why it was not difficult to say 'see you later' to Broadway.
"There is a magic that this show has had," he said. "It was so great to be here with a poster on Times Square with every one seeing. Hopefully there will be other shows show our culture."
Once its run ends on Sunday, "Forever Bravo" kicks off a whirlwind tour that will take the musical to Guatemala, Nicaragua, Houston, Boston and Puerto Rico. "It's grand tour," Bravo said.
"I don't have a favorite place we have toured. The best place is always on stage, does not matter where," he said. "Other shows will come (on Broadway) because it's 'Forever.'"
Follow us on twitter.com/foxnewslatino
Like us at facebook.com/foxnewslatino