Food Network's Sunny Anderson agrees to pay stylist $4K after Emmy disagreement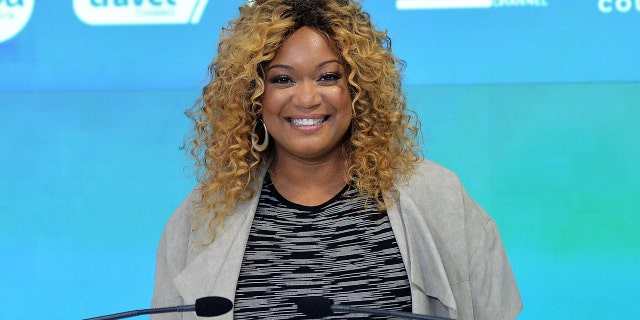 Food Network chef Sunny Anderson agreed to fork over $4,000 after being sued in Brooklyn small-claims court for failing to pay a stylist who dressed her for the Daytime Emmy Awards earlier this year.
Stylist Oksana Pidhoreckyj, who worked with Anderson on her show "The Kitchen," filed a complaint in September, saying the chef owed her $5,000 "for services rendered."
The stylist said she was only supposed to spend two days working on Anderson's wardrobe for the Emmys last April — but the job took longer because the chef wasn't happy with her initial selections.
"When she received my revised invoice, her manager explained that she doesn't want to pay me for a job I didn't do correctly the first time," she said.
MORE: 13 BIGGEST NEWS STORIES FROM 2017
"I explained to her manager the process and that Sunny changed her mind."
Anderson showed up to small-claims court without a lawyer on Monday, wearing a long denim jacket and jeans.
The pair settled in mediation, with Anderson agreeing to pay the stylist $4,000, documents show.
"I've worked with her on a TV show for years…so like I would probably have settled with her for meeting in the middle if she like..but she is like 'I'm not f—ing paying you anything,'" Pidhoreckyj told The Post.
"I said I want a check and she goes, 'Are you going to frame it?' I said, 'I'm going to cash it.'"
Anderson couldn't be reached for comment.
This article originally appeared in The New York Post.