FNM Exclusive: Why Dustin Lynch is the Next Best Thing in Country Music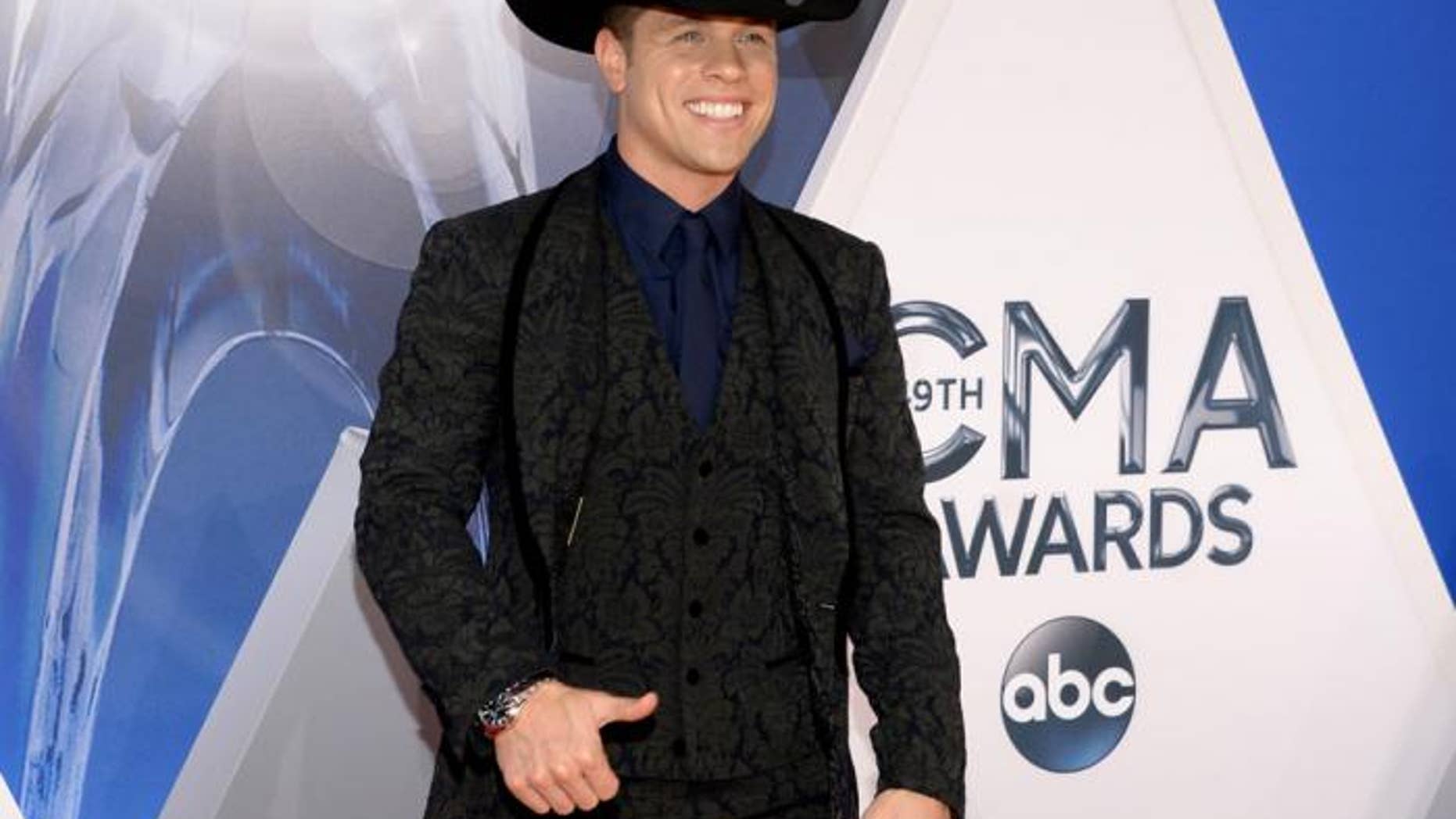 Dustin Lynch is one of the most charismatic artists in the country music world, and that's no exaggeration.
From his boy-next-door smile to his sparkling baby blues, there are plenty of aesthetic reasons that fans can't get enough of the 30-year-old singer/songwriter, but the Tennessee native is also very musically gifted, already being hailed as "the heir to George Strait's throne." As the mastermind behind wildly catchy hits like "Where It's At" and "She Cranks My Tractor," Lynch is blending the familiar twangs of feel-good country songs with the ferocious energy of pop anthems — a major accomplishment for a rising star. It's no wonder Lynch was chosen to open for Keith Urban and tour with Luke Bryan, among his many career accomplishments.
Fox News Magazine had the opportunity to chat with Lynch — who will soon be joining Bryan and Little Big Town for the "Kill the Lights Tour" — about his big plans for the year, those comparisons to Strait, and even the Southern dishes he absolutely can't resist:
FNM: What can audiences expect from your tour in 2016?
DL: Everything about this show is brand new for us — the set list, the design of the stage and lights, even our jeans! This year is all about letting loose, having fun, and making memories that no one can take away from us. After all, that's all we can take with us.
FNM: Luke Bryan, who says he sees much of himself in you, invited you to join him on tour again. How does this make you feel?
DL: He's been such a role model for me for so many years. It's very flattering, to be honest. He and I share a lot of the same interests and hobbies off-stage; we love to hunt, fish and be outdoors, and live life to the fullest. It honestly should be illegal to have this much fun on tour with someone. The first tour was a dream come true … I don't even know how to describe the feeling now that he has asked me to stay out with him.
FNM: What were some of the most important lessons you learned from Luke?
DL: To be comfortable and confident with who you are … I watch Luke's show every single night, haven't missed a single one, and from all of that watching, I've learned so much. I've become a lot more comfortable with my movements and interactions with everyone in the crowd because of it.
FNM: So I hear you two like to prank each other behind the scenes. Could you tell us more about that?
DL: I got Luke pretty good one night! He would come up out of the stage on a Chevy Silverado during one part of the show, so one night I decided I would come out on my Chevy Silverado, which was just a mini-me version. He ended up hopping on my hood and I drove him around on stage.
FNM: Which has been your absolute favorite song to perform during the tour and why?
DL: My all-time favorite is "Cowboys and Angels," but every time we release a single it's so much fun to watch the crowds progressively respond throughout the year, as the song climbs the charts and is more recognizable. I do have to say, having someone sing the words to my song is the coolest thing ever.
FNM: I read you initially wanted to become a doctor.
DL: I did! Graduated with a pre-med degree and got accepted to medical school. I wanted to be a surgeon and that's the path I was led down. But all throughout college I was working as much as I could at becoming a better songwriter and artist. I just couldn't live the rest of my life wondering "what if," so I said, "You know what? I'm gonna give this a really good try," and the good Lord willing, some doors started to open.
FNM: The press has already described you as the next George Strait.
DL: That's one of the coolest complements I've ever received. He's one of the reasons I got in to country music. His songs will always shine through a little bit in my career.
FNM: If you were to join George on stage, which song would you perform with him and why?
DL: I would definitely want to sing "The Chair," and as a songwriter I would love to write a song half as good as that one.
FNM: Your second album, "Where It's At," clocks in at 50 minutes, which is considered long for a record these days. What message were you hoping to convey to listeners, both fans and curious listeners alike?
DL: We had a lot of great songs for the album and it's always my goal for an album to be well-rounded. The "Where It's At" album has songs that put me in a lot of different moods and places whenever I sing or hear them. Different songs are great for different occasions of course, so having a lengthier album allowed me to get a little taste of all of those worlds.
FNM: We can't talk about country music without discussing food. What's your absolute favorite Southern dish and why? How do you make it?
DL: Impossible question for me to answer! Anything served at a backyard grill-out is always tough to beat. My grandmom makes some sort of baked beans that will knock your socks off … I'm not sure what the secret is, but I'm pretty certain my cholesterol hates it!
FNM: Can we expect a new album in 2016?
DL: That's TBD. I've been writing up a storm the past six months and I've got to say everything right now is SUPER sexy. Not sure what that's all about, but I'm looking forward to the music videos! My hope is to go in and start recording some this spring and summer and see where it takes us.