'Fixer Upper's' Chip and Joanna Gaines say they didn't sell their Waco home amid reports
"Fixer Upper" couple Chip and Joanna Gaines have denied rumors that they are selling their home in Waco, Texas — the location featured in their HGTV show.
"Any report that Chip and Joanna have sold their farmhouse is completely untrue. They have not sold their home and they do not have any plans to do so," a rep for the Gaineses told People.
Brock Murphy said the couple did move their property line but were not moving from their home.
'FIXER UPPER' STARS CHIP AND JOANNA GAINES: MAJOR MOMENTS YOU SHOULD KNOW
"The Gaines recently moved their property line to match their fence line — this is not uncommon and is a matter of public record —which is likely what triggered this false report," Murphy said.
Joanna Gaines took to Twitter Thursday to denounce the rumors that began earlier this month after The Blast reported the couple had sold their home for an "undisclosed amount."
"We love this place. It's home, which means more to us than anything! Remember if it didn't come directly from us it's probably NOT true," Gaines tweeted.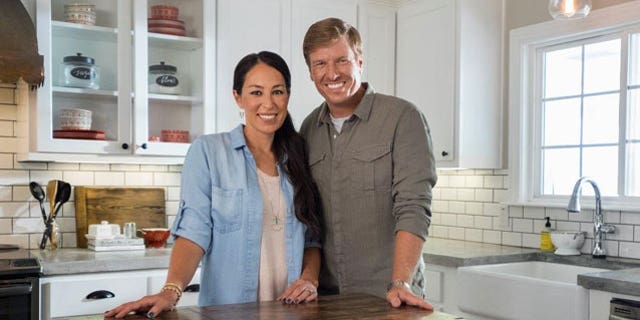 The couple purchased their home in 2012 but could not move in until a year and a half later due to renovations.
This is not the first time the couple has been reportedly considered moving from their Waco home.
In February, Chip and Joanna told the press that they have considered living in different places, including New York City and Las Vegas.
'FIXER UPPER' ENDING AFTER SEASON 5, CHIP AND JOANNA GAINES ANNOUNCE 

Joanna released a statement following the press briefing that they were not leaving Waco anytime soon.
The couple has had a busy few months following the news that their fifth season of "Fixer Upper" would also be their last and were set to release their new line for Target that will be available for sale on Nov. 5.