'Fixer Upper' ending: Will HGTV survive without Chip and Joanna Gaines?
After five successful seasons, one of HGTV's most watched shows, "Fixer Upper," is coming to an end. Chip and Joanna Gaines announced the news on Tuesday, shocking some fans of the show.
While the Gaines promised they would continue renovating homes in Waco, Texas, the future for HGTV is less clear.
"The end of 'Fixer Upper' is a very big deal for the network. HGTV is a channel that depends on blockbuster, talent-driven shows to drive audience for their lesser content, new content, magazine, furniture line and overall brand," Rebecca Lavoie, host of the upcoming podcast "HGTV & Me," told Fox News. "Before 'Fixer Upper,' 'Property Brothers' was probably the channel's most valuable property, which is why the brothers are at the center of several spin-offs, but even that show has probably seen its peak, while 'Fixer Upper' is arguably very much on the upswing and there are no other shows that touch it in terms of quality, charm, and sheer watchability."
The last season of the show garnered over 3.19 million same day viewers according to Deadline.com, and was HGTV's highest rated program followed by "Flip or Flop," leaving a gaping hole in the network's programming.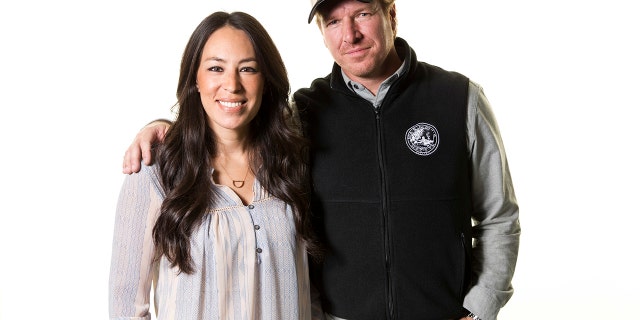 But not everyone agreed.
Geoff Skinner, an LA based TV producer, said it's a wise move to end a series while it is still at the height of its popularity.
"There is great honor and integrity in going out on a high note," he argued. "I wish more shows would follow suit. 'Fixer Upper' has an outstanding team both in front of and behind the camera, and really great showrunners, and I'm sure they know what they're doing."
As for the Gaines, some predict they will go to a larger network and possibly try their hand at a less niche program, like a talk show.
"Joanna and Chip Gaines have outgrown their original show. A lot has changed since 'Fixer Upper' first premiered in 2013. They're now instantly-recognizable celebrities, immensely likeable, and a trusted brand name in home repair and interior design," explained branding expert Scott Pinkser. "Just like Rachael Ray eventually outgrew the Food Network, the Gaineses are clearly ready for a platform that's more visible than HGTV. In fact, the Rachael Ray business model of TV talk-shows, magazines, endorsements and product lines might make a lot of sense."
The handy couple issued a statement on their official site on Tuesday writing, "It is with both sadness and expectation that we share the news that Season 5 of 'Fixer Upper' will be our last. While we are confident that this is the right choice for us, it has for sure not been an easy one to come to terms with. Our family has grown up alongside yours, and we have felt you rooting us on from the other side of the screen. How bittersweet to say goodbye to the very thing that introduced us all in the first place."
The final season will begin in November.