'Fifty Shades of Grey' director Sam Taylor-Johnson gets candid about being married to a 27-year-old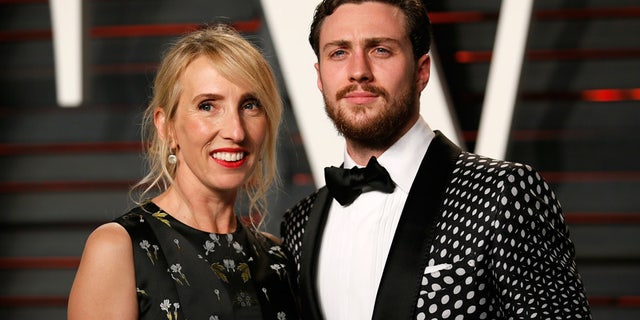 NEWYou can now listen to Fox News articles!
At age 50, filmmaker Sam Taylor-Johnson is happily in love — with a 27-year-old actor.
"If I gave a second thought to other people, I would be the unhappiest person, probably still in a miserable marriage," the "50 Shades of Grey" director old The Hollywood Reporter on her unconventional marriage to Aaron Taylor-Johnson.
The pair met on the set of the 2008 movie "Nowhere Boy," a drama about a young John Lennon. Sam, who was newly divorced, had signed on to direct the film. She fell in love with the movie's leading man, who was Aaron. She was 42 at the time and he was 18. Five months after giving birth to their second child in 2012, Sam married Aaron and each took the other's last name.
"People like to talk about it," the English mother of four admitted. "I'm like, 'Yeah, but it works better than my last marriage.' It's lasted longer than a lot of my friends' marriages."
Sam was previously married to art dealer Jay Jopling. In 2008, the couple announced they were separating amicably after 11 years of marriage. They share two daughters.
Sam's outlook in life, including her new relationship, may have come from the confidence she's achieved after beating cancer twice, first in 1997 at age 30 and then in 2000.
"The first time didn't change my perspective," said Sam on being treated for colon cancer and then breast cancer. "The second time, I changed everything. I went through all the treatments. I did chemotherapy. I lost hair. I did the mastectomy. And then I changed my diet, my world, my art."