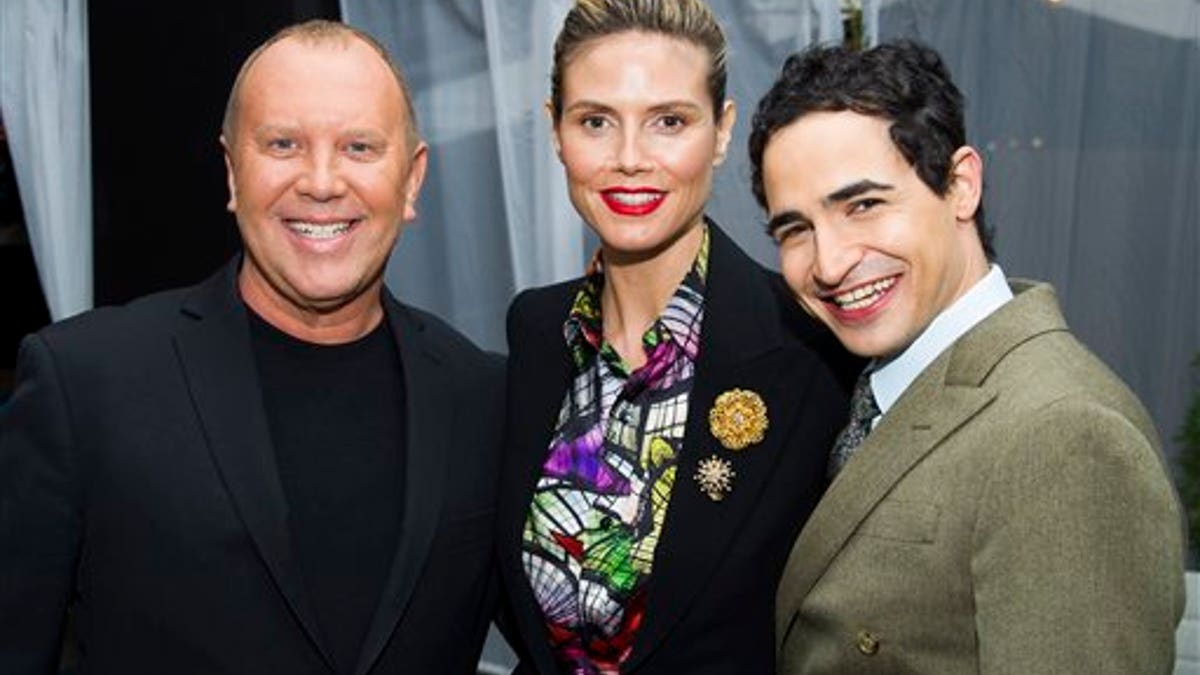 Despite the blizzard currently tearing through Manhattan, celebrities and fashionistas alike packed into the "Project Runway" show to catch the taping of the reality television series' season 11 finale.

Marilu Henner, Kristin Chenoweth, Sammi Giancola, Zanna Roberts Rassi and the newly crowned Miss USA Nana Meriwether were among the famous faces in the front row.

"Jersey Shore" star Sammi "Sweetheart" Giancola said it was a trek to get to the city, but told reporters she was "excited to see the collections and support the designers."

As the lights went out, supermodel Heidi Klum, who is the show's host and executive producer, kicked off the show teasing the audience over a loud speaker by asking, "How fancy is this video wall? It's not Destiny's Child -- it's us."

As music rocked the room, the four "Project Runway" judges -- Klum, Marie Claire magazine creative director Nina Garcia and fashion designers Michael Kors and Zac Posen – walked out to take their front row seats.

Since the winner of the show will not be revealed until the TV finale airs, all 16 designers showed collections, as to not reveal to the audience who the top designers of the pack were.

And with so many models walking, it's no surprise there were several falls on the runway.

Just in the first few collections three models tripped as they made their way down the catwalk.

But with or without the missteps, some collections just didn't go over too well with the crowd.

One fashion blogger tweeted: "Some of the #ProjectRunway collections are truly hideous. Especially nos. 3 and 8. Wow. Front-row body language is hilarious."

At one point, one show-goer joked about the futuristic lab goggles some models wore down the catwalk, saying that at least they came prepared for the slush storm.

After the show Sammi told FOX 411 she loved the designers' choice of leather for so many of the looks. "Leather is my favorite, and the peplum, too."

Actress Marilu Henner said that the last collection was "just too full of mixed textures" for her, but that she was crossing her fingers for the first few collections, which all included some soft jersey knits, leather trims and pops of color.

Kristin Chenoweth seconded Henner, applauding the first four collections and telling reporters there were some fun pieces she would wear.