Fans fear Rita Ora is too thin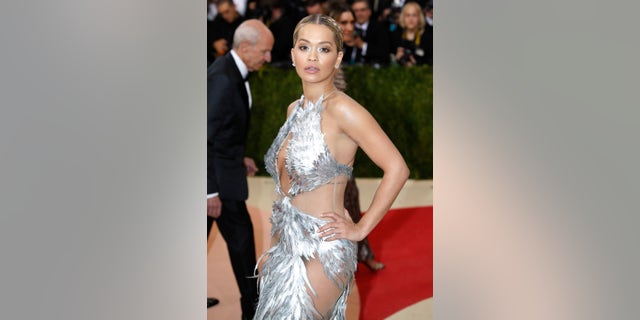 NEWYou can now listen to Fox News articles!
Of Rita Ora flocked to her Instagram page to voice their fears over her slender physique in her most recent selfie.
The singer's followers raised their concerns after she posted a bikini pic which highlighted her slim frame.
Fans of Rita Ora flocked to her page to voice their fears over her slender physique in a recent Instagram image
Rita, who received treated for exhaustion last week, posted the headless shot as she soaked up some sun in a white patch bikini by Tezenis.
However fans immediately began to react to the snap in a way she might not have anticipated as one wrote: "Rita I love you so much but you look so skinny in this pic. Please stay healthy!"
Another fan suggested that her visible rib cage could have been down to her pose as they wrote: "Why is she sucking in ? I can see her ribs and she's already skinny."
One fan quipped: "She can take a few pounds from me i have some extra to spare."
The concern comes just days after Rita shared a now-deleted photo of herself hooked up to an IV drip in hospital.
While the 25-year-old didn't go into specifics as to what was wrong, she still managed a small smile as she lay in bed wearing full makeup.
She wrote alongside the snap: "Today was pretty tough but I'm getting through it thank you for the support! I love you!! #exhaustionisreal."
The former X Factor judge has been burning the candle at both ends of late.
After resolving an on-going legal dispute to be released from her recording contract with Jay Z's Roc Nation label, she has been throwing herself into working on a new album.
Days after being seen partying at Glastonbury Festival, it was business as usual as she headed back into the recording studio.
She has also been filming for two new sequels to the 2015 movie, Fifty Shades Of Grey, in which she plays the character Mia Grey.