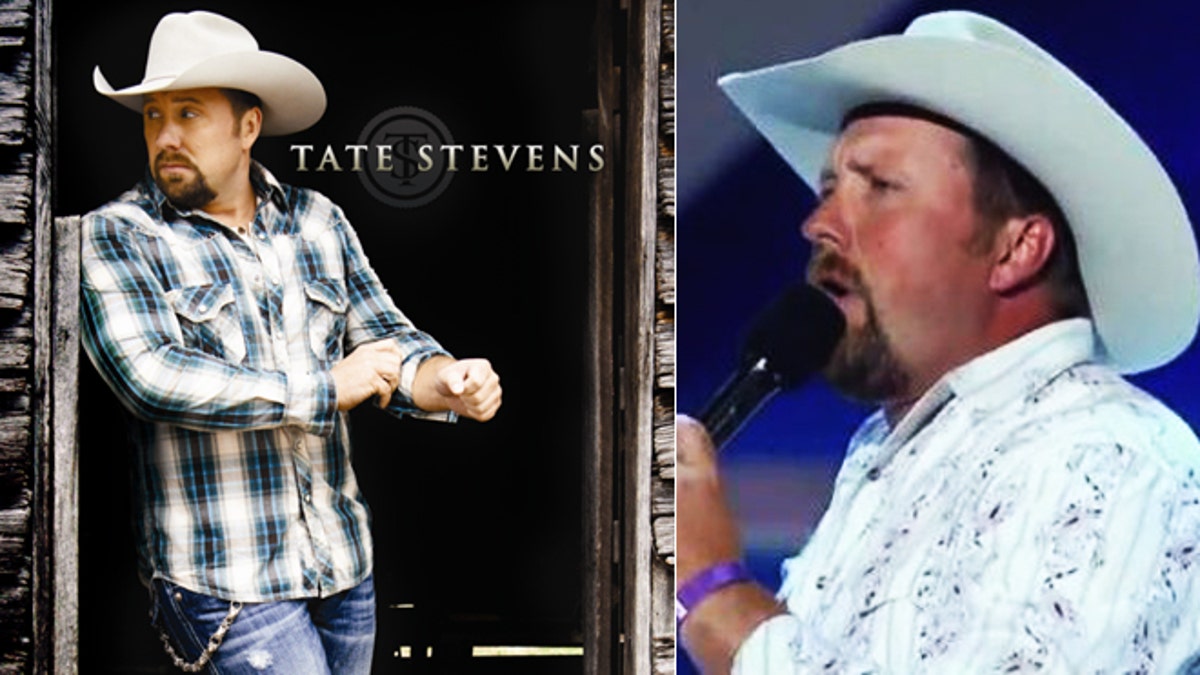 NEW YORK – "X Factor" Season 2 winner Tate Stevens is exclusively debuting the album cover for his self-titled collection right here on FOX411 Country.
Stevens, 38, wasted no time getting into a Nashville studio following his X Factor win.
"Since winning The X Factor, most of my time has been in the studio writing and recording songs to make this new album," he said.
The Belton, Mo. native recorded his self-titled album at RCA Studio in Nashville.
"This studio has so much history," he said. "So many great records have come out of this place and I just hope, you know, they spread a little love on me and on this album."
Stevens co-wrote three songs on the album, and called whole process an incredible life experience.
"Writing with some of the best writers in town, this is truly amazing and I'm blessed," he said.
The lead single "Power Of A Love Song" has already been released on country radio.