Ex-WWE star pins down alleged robber until police arrive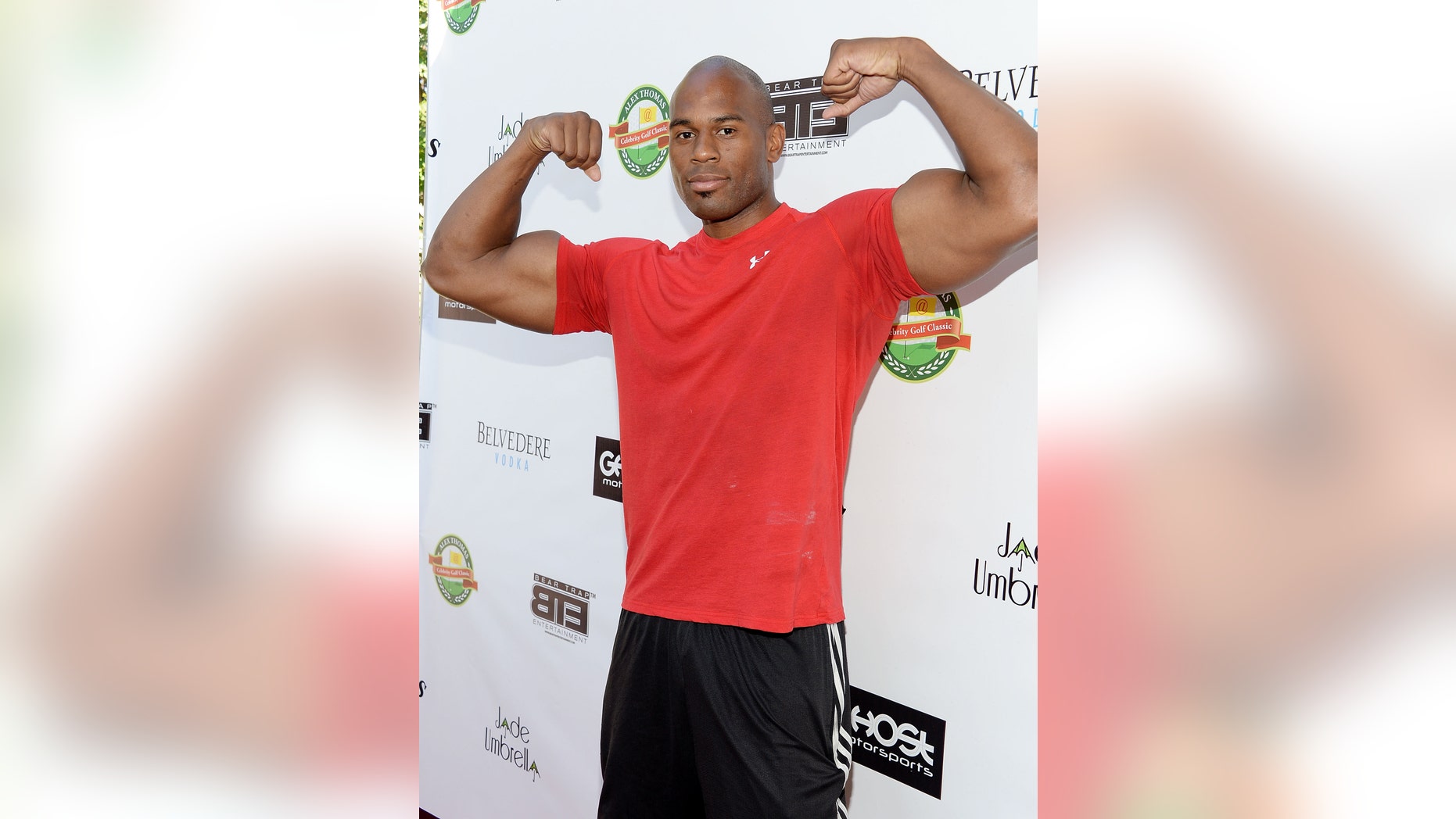 A robber messed with the wrong guy!
A Florida man who allegedly tried to rob a customer at a Coral Springs Valero gas station was in for a big surprise when the victim turned out to be former WWE star Shad Gaspard.
Gaspard told 7News he stopped at the gas station Saturday night to buy iced tea when a man approached him and told him to buy him a beer.
"This guy comes from the back of the store, and he goes, 'Yo, man, buy me a beer,' and I'm like, you know, I didn't know the guy. And I'm like, 'Yo, man, there's a better way to approach somebody.'"
Photos: Real-life celebrity heroes
The man did not like Gaspard's reaction.
"And so he started coming at me, and then he lifted up his shirt and showed me he had a gun."
Gaspard reacted quickly and grabbed the man's gun, which was later revealed in a police report to be a BB gun.
7News reports surveillance video shows Gaspard grabbing the suspect, Jason Felix, by the neck and shoving him out the door.
"He was like, 'Yo, give me the gun back...I ran into the door hard as [expletive], trying to knock him out," Gaspard recalled.
He then brought Felix outside and "put him on the ground" and "put his hands behind his back, put my knee on his wrist, so he couldn't move them."
He kept Felix pinned down until police arrived at the scene. Felix was charged with one count of armed robbery and held on $10,000 bond which has since been posted, according to 7News. He appeared before a judge on Monday.
"I hope he gets the help he needs. I hope he's OK...and I hope he never tries a stunt like this again," Gaspard warned.