Eva Mendes wants her kids to have a non-Hollywood childhood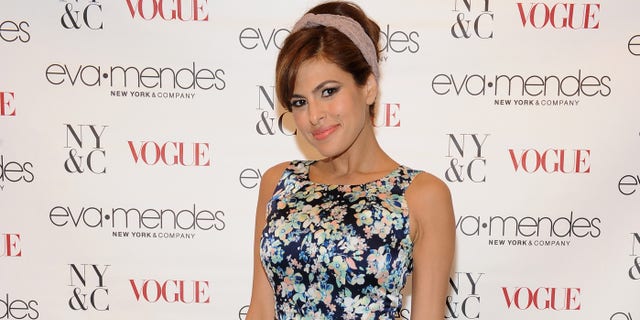 Eva Mendes and Ryan Gosling are the proud parents of 19-month-old Esmeralda and, with their second baby reportedly on the way, the Hollywood couple is making a conscious choice to keep their growing family out of the spotlight.
The notoriously private pair is determined to shield Esmeralda and their expected baby out of the public eye so that they have a normal childhood.
"They may be very private, but they still have a fun life," a source told People magazine. "They just go out of their way to make sure Esmeralda gets to grow up as normal as possible. Whenever Eva and Ryan are together, they look very happy."
Gosling, 35, and Mendes, 42, go all-out to evade paparazzi. At Halloween last year, they dressed up with masks on so that she had a fun night trick-or-treating without fans hounding them.
"They were the cutest family," the source added.
News of Mendes' second pregnancy broke late last week. The couple has not commented, although Us Weekly reported that the actress was spotted hiding her baby bump during a photo shoot is Los Angeles in February.
She has not been photographed at a public even since December.
In October, Mendes said on the "Today" show that she would be taking a break from Hollywood to focus on her family.
"If I'm even like, 'Oh, what should I wear?' Or, 'Should I do this project?' All I have to think about is my daughter and her face, and I know the answer immediately," she said. "She's my moral compass in a way."
Like us on Facebook
Follow us on Twitter & Instagram