Eva Longoria Goes Commando, Talks Dating & The Importance Of Education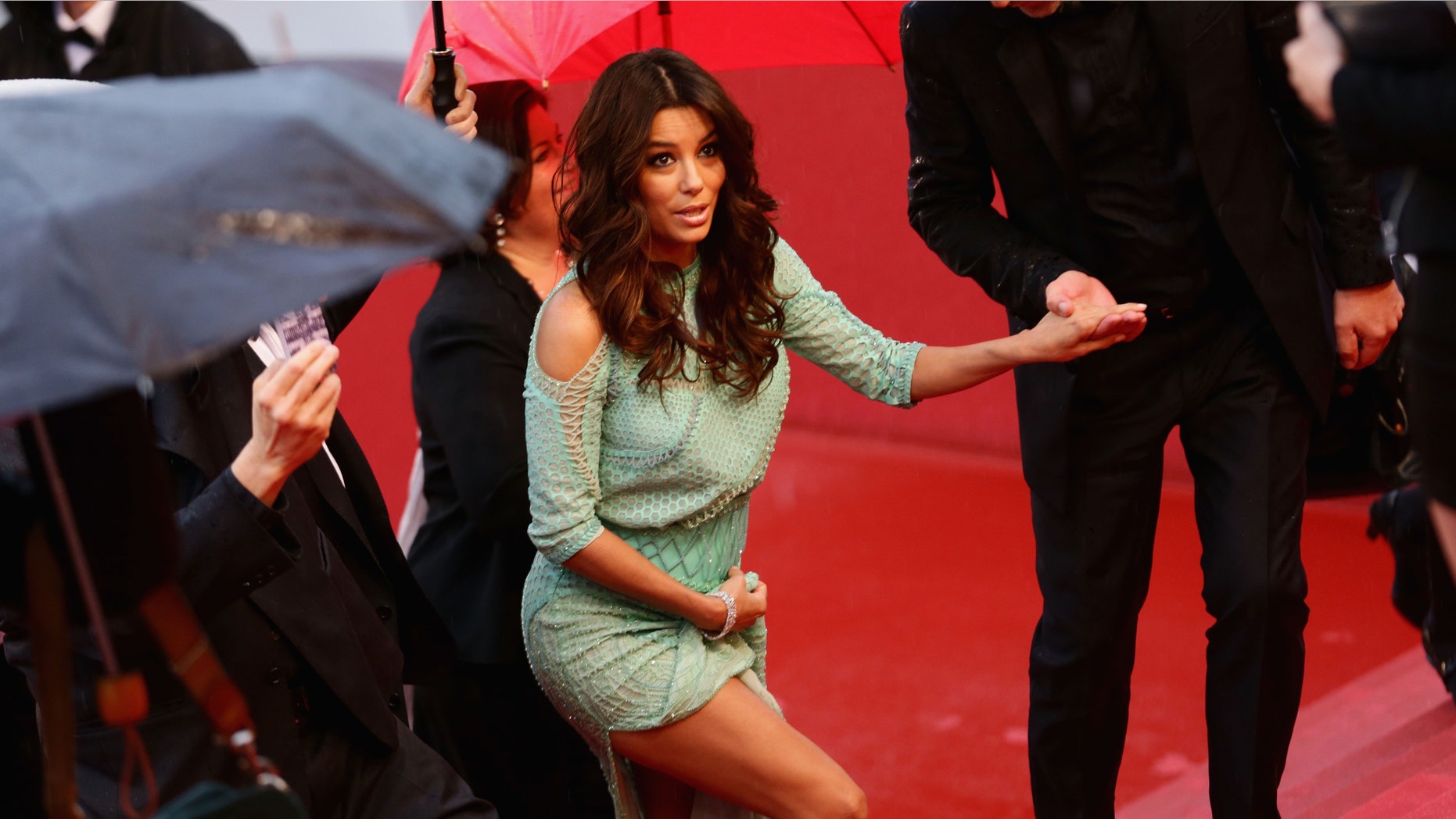 There is never a dull moment in the life of Eva Longoria.
From dishing on how her education is getting in the way of her love life to yet another wardrobe malfunction, Longoria is causing a stir at the Cannes Film Festival.
With Longoria set to finish her Master's degree and graduate this Wednesday that doesn't mean she now has time for romance.
"Nobody has time for boys, honey," the actress and producer told E! News.
"I'm still writing my thesis so I will forever be engaged in education and I really loved every moment of the journey," Longoria, who is graduating from the California State University, Northridge, said.
While rumors continue to link the 38-year-old with Ernesto Argüello, one of the bachelors' from her now defunct dating show Ready for Love, right now Longoria continues to focus on diving into her work as a producer.
"I really loved being behind the camera," Longoria said regarding her latest project as the executive producer for the Latino-focused summer series on Lifetime called Devious Maids.
"It utilizes my business brain and I've had some really fun projects."
"I don't know if I'm going to be in front of the camera this year, maybe next year," the former "Desperate Housewives" actress added.
This past weekend, however, Longoria was indeed in front of the cameras.
On Saturday Longoria accidentally flashed photographers at Cannes when she decided to go commando.
Longoria opted to not wear panties and ended up revealing more than she wanted when she hitched up the hem of her high slight, mint green gown to avoid dragging it in a puddle.
Already Longoria has had two other fashion mishaps this year, including a nip slip or two.
Follow us on twitter.com/foxnewslatino
Like us at facebook.com/foxnewslatino