Eva Longoria and George Lopez Dish on Alma Awards: All about Latino Olympian Ryan Lochte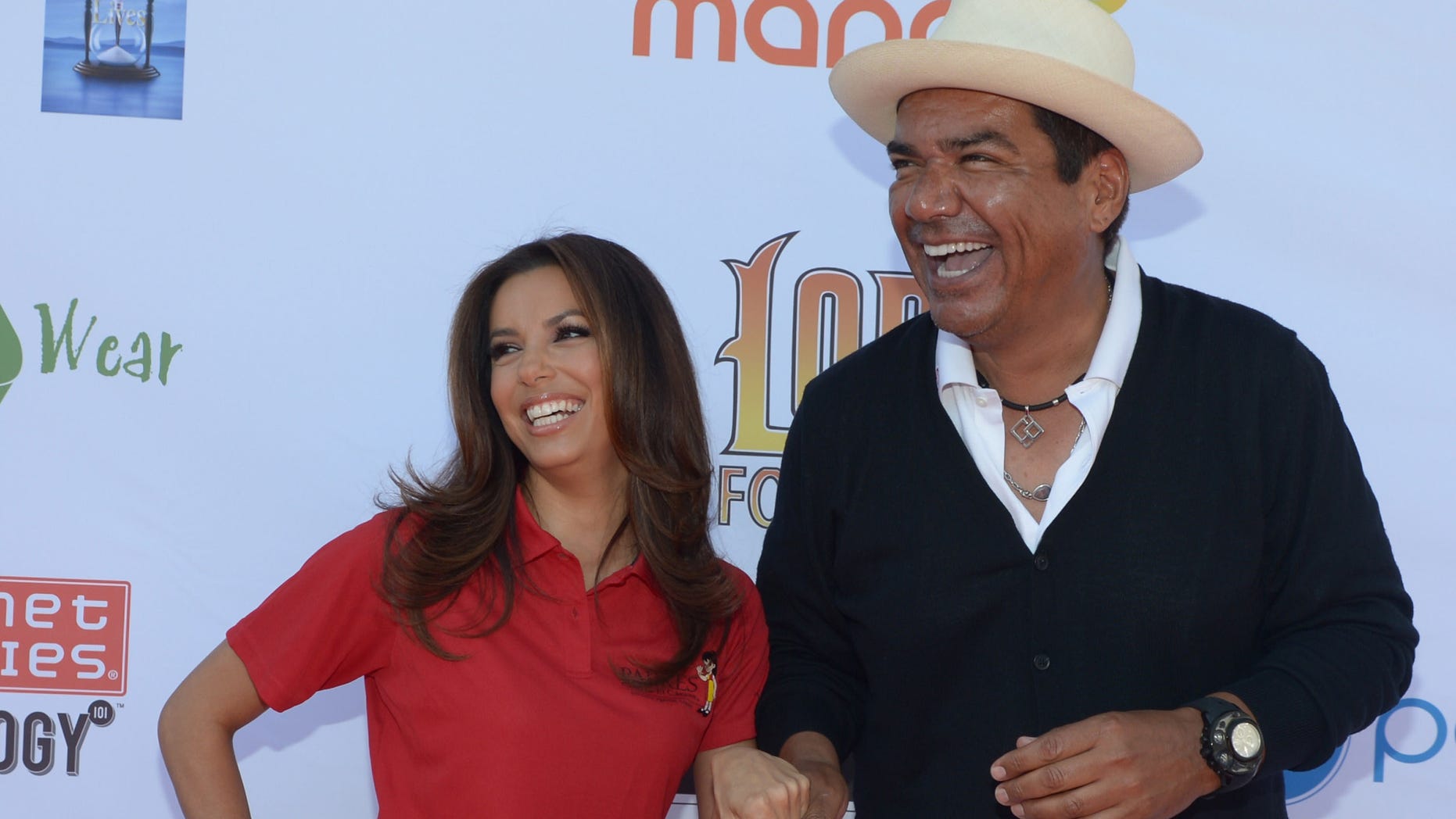 Actors Eva Longoria and George Lopez are making sure this year's Alma Awards will be an over-the-top, "vibrant" fiesta.
In a press conference on Monday, Longoria and Lopez dished on their roles as hosts of the ALMA Awards, which honors Latinos in media.
The annual awards ceremony will take place Sept. 16. in Los Angeles. The telecast will be taped and shown the following week on Sept. 21. on NBC.
This year the talk of the ceremony are the Latino Olympians, in particular Cuban-American swimmer Ryan Lochte, singer Chrisitna Aguilera and rapper Pitbull and, of course, the upcoming elections.
"Every year George and I mix it up," said an excited Longoria. "This year it's important because the election is coming up," said Longoria, who is a loyal Obama supporter and last week gave a speech on behalf of the Commander-in-Chief at the Democratic National Convention.
Lopez, who is known for including political and current events in his comedy skits at the ALMA Awards, says viewers can expect to get a good laugh.
"We are not trying to beat people over the head with a flag saying look at us," said Lopez chuckling. "But, I loved how at the RNC and the DNC [politicians] added a bit of Spanish to their speeches. I've been doing that for the past 20 years!"
In previous years Longoria has made a splash at the ceremony for her colorful ensembles and multiple costume changes. Still, the "Desperate Housewives" actress says the important thing is "inclusion," something that the viewers can expect to see again this year.
"Every year we have done collaborations regarding music," Longoria added. "We celebrate diversity."
"Christina [Aguilera] is so relevant now because her show is really big and so we thought we'd honor her. Every year it is exciting."
Christina Aguilera will be honored with the Special Achievement award, while fellow Latinos Wilmer Valderrama, Michael Peña, America Ferrera and Nicole Richie will be presenting throughout the evening.
"We got it all covered," said Lopez.
"I will say with the ALMA's we are not second best celebrities," Lopez said. "Our celebrities are on the level of everyone else. Latinos are wildly successful and globally successful. We want everybody to see that."
He cited Longoria, Aguilera and Pitbull as celebrities who "are global and not just regional."