Eric Decker hits back at rumors he cheated on Jessie James Decker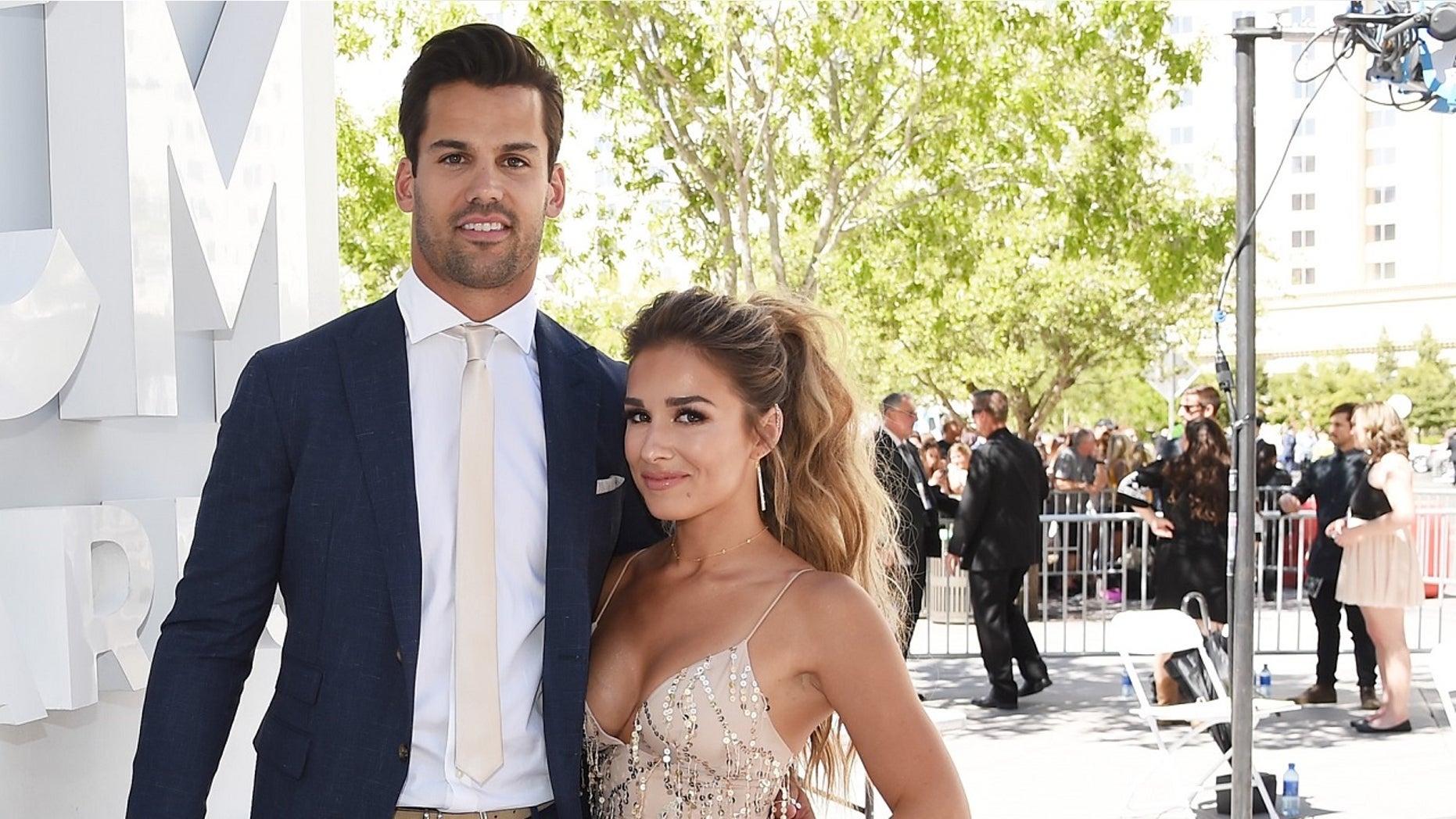 Eric Decker, a former NFL star wide receiver, shut down a claim Wednesday he cheated on his wife Jessie James Decker.
A user wrote in a since-deleted tweet that her friends have said Decker was cheating on the country singer with other women.
"I know people who are friends of the girls he's hooked up with/have seen him in the clubs with girls who are not Jessie," the Twitter user said.
Decker replied, "Sorry lady the only club I've been jammin is The Mickey Mouse Club House! (That's a kids tv show for the non parents) Make sure your 'friends' check their facts."
Eric and Jessie James Decker got married in June 2013 and share three children together. She welcomed her youngest son Forrest just six months ago.
The singer previously opened up about fans' inappropriate messages to her husband. In June, the country singer said a fan sent the football player a nude photo.
"You just didn't see it. I checked it. I checked it on your Instagram DM and some woman sent you a naked photo and I looked to go look at her page. She had huge boobs too and she was married with children. I so badly wanted to send this to her husband but I didn't. I just blocked her for you," she told her husband during an interview with E! News.
She also joked in a 2016 Instagram post about what would happen to Eric Decker if he ever cheated.
"Sometimes I like to send pictures to Eric with little reminders of what would happen if he ever cheated," she joked in an Instagram post. "Hope everyone has a good day."