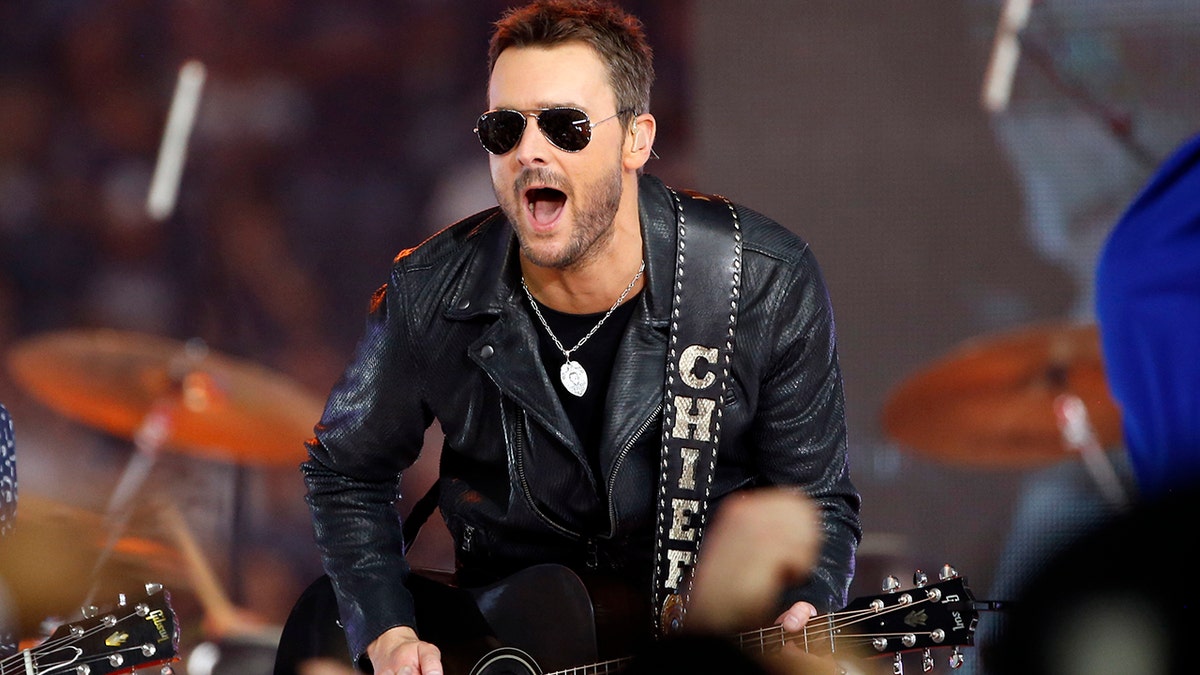 Country artist Eric Church has confirmed that his younger brother, Brandon, died last week at the age of 36.
According to People, a representative for Church said in a statement: "It is with great sadness that the Church family confirms that Eric's brother, Brandon, passed away Friday evening."
The statement continued, asking friends, family and fans to send donations in Brandon's honor.
"In lieu of flowers please leave a message for the family and/or make a donation to a Scholarship Memorial Fund created in Brandon's memory," the statement read. "The Brandon E. Church Memorial Scholarship Fund will be used to bless others and honor a benevolent life. Thank you for showing your love and support to the Church family."
As of Tuesday evening, a little over $21,000 had been raised in Brandon's honor for the Brandon E. Church Memorial Scholarship Fund.
Church's father shared some details of his son's death with TMZ explaining that Brandon suffered "multiple seizures" before he passed away at his home in Granite Falls, North Carolina on Friday. The younger brother of Eric reportedly suffered another seizure while on the way to the hospital that may have led the 36-year-old into cardiac arrest.
According to Taste of Country, Church is slated to perform on July 7 at Country Concert in Fort Loramie, Ohio and has several other shows scheduled through August.
Eric Church's rep did not immediately respond to Fox News' request for comment.