Emma Thompson reprises 'Men in Black' role for spin-off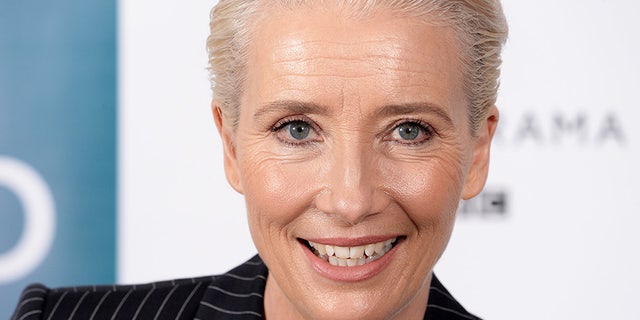 Emma Thompson will return to the sci-fi world of "Men in Black" once again in the upcoming series spin-off, The Hollywood Reporter reported Tuesday.
The 59-year-old British actress is joining Chris Hemsworth, Tessa Thompson, Liam Neeson and Kumail Nanjiani for the reboot, which is set to begin production this month in London.
Planned for release in June 2019, the action comedy follows agents of a secret government agency designed to protect humans from aliens taking sanctuary on Earth and other intergalactic threats.
The series began in 1997 and launched sequels in 2002 and 2012.
Thompson will reprise her role as Agent O, the chief of the Men in Black, whom she played in the series' last installment, "Men in Black 3."
Variety reported in 2016 that Sony planned a crossover with "21 Jump Street," but it's been confirmed that the film, named "MIB," will instead be self-contained. It will not include franchise icons Will Smith or Tommy Lee Jones.
F. Gary Gray, the director of "Straight Outta Compton" and "The Fate of the Furious," will reportedly direct.