Emily Blunt debuts new song in 'Mary Poppins Returns' trailer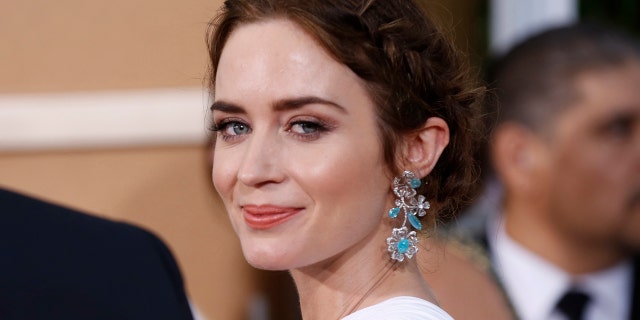 Mary Poppins is back with some new music!

In the latest trailer for Disney's "Mary Poppins Returns," the film's star, Emily Blunt, breaks into song, hinting at a new arsenal of breathtaking music throughout the film.
Emily Blunt Sings 'A Whole New World' With Her 'Mary Poppins Returns' Co-Star Lin-Manuel Miranda
Amid a rapturous array of fantastical images featuring Blunt's magical nanny leading another generation of Banks children, including Jane (Pixie Davies), John (Nathaniel Saleh) and Georgie Banks (Joel Dawson), through an undersea adventure, viewers are treated to snippets of a rousing song titled "Can You Imagine That."

But that's hardly all the new trailer has to offer. A lamplighter named Jack (Lin-Manuel Miranda) and Poppins take the children on a joyous carriage ride with a host of animated creatures. The gang visits an animated carnival and enjoy a bathtub ride that includes dolphins leaping overhead.
'Mary Poppins Returns' Is a Sequel Not a Remake, But Audiences Will Still Step In Time (Set Visit)

Also, a chorus of lamplighters dance in unison, one of the original film's actors, Dick Van Dyke, dances on a table, and Meryl Streep's character, Poppins' wonderfully eccentric cousin Topsy, makes an appearance.
The new adventure follows Michael (Ben Whishaw) and Jane Banks (Emily Mortimer), who are now adults in 1930s London. Michael has three children of his own. After a tragic loss in the family, the family is once again visited by Poppins, who naturally brings joy and whimsy to the family.
New 'Mary Poppins Returns' Trailer Is Full of Even More Magic and Music: Watch!

"Mary Poppins Returns" arrives in theaters on Dec. 19.