Ellen DeGeneres excited about hosting the Oscars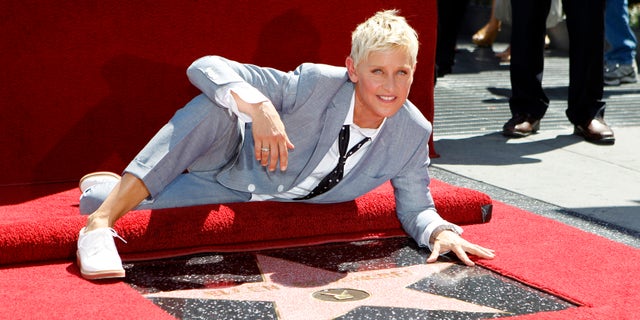 Ellen DeGeneres has high aspirations for her second time around hosting the Oscars.
"It reached the world," the talk show host said of her well-received 2007 Oscarcast. "And I'm trying to get world peace. So, that's my goal. My hope is by hosting the Academy Awards, right afterward, we have world peace."
DeGeneres may have been exaggerating but there's no overstating her enthusiasm for the upcoming March 2 gig.
"I know a lot of those people," she said of the Oscar audience. "They're on my show a lot. I love the whole business. ... I get to play with all those people in the audience and make people happy, and, hopefully, relax them."
DeGeneres made her comments Friday while attending a Toys for Tots charity event in Los Angeles.