El Chapo's story picked by History Channel for new drama series, #Cartel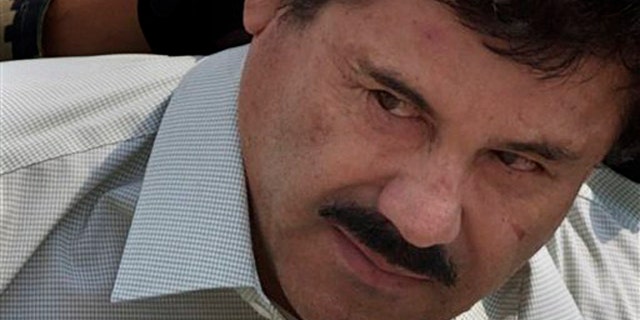 The life of infamous Mexican drug kingpin Joaquin "El Chapo" Guzman is set to become a drama series on The History Channel.
The series, announced by the channel on Tuesday, will explore global drug wars through Guzman's story. The title is "#Cartel."
A pilot script was ordered from writer-producer Chris Brancato, whose credits include Netflix's "Narcos," the History Channel said Tuesday.
"As we expand the canvas of topics covered by History to include events of the recent past, we are pleased to be teaming with Chris Brancato on this project," History president and general manager Jana Bennett said in a statement. "The true story of 'El Chapo', fraught with murder, drugs, corruption and celebrity, has been and continues to be one of the most disturbing and fascinating of the past decade. Chris is the perfect person to bring this slice of modern history to the screen."
Over the past year, Guzman has made international headlines after he broke out of prison and was recaptured soon after a secret meeting with Mexican actress Kate del Castillo and Oscar-winning actor Sean Penn.
Penn wrote about it for Rolling Stone magazine.
Accounts have varied as to whether Guzman wanted to discuss a film based on his life or was intent on meeting del Castillo.
Mexican officials said the unlikely meeting helped lead to Guzman's capture in January.
Based on reporting by the Associated Press.
Like us on Facebook
Follow us on Twitter & Instagram