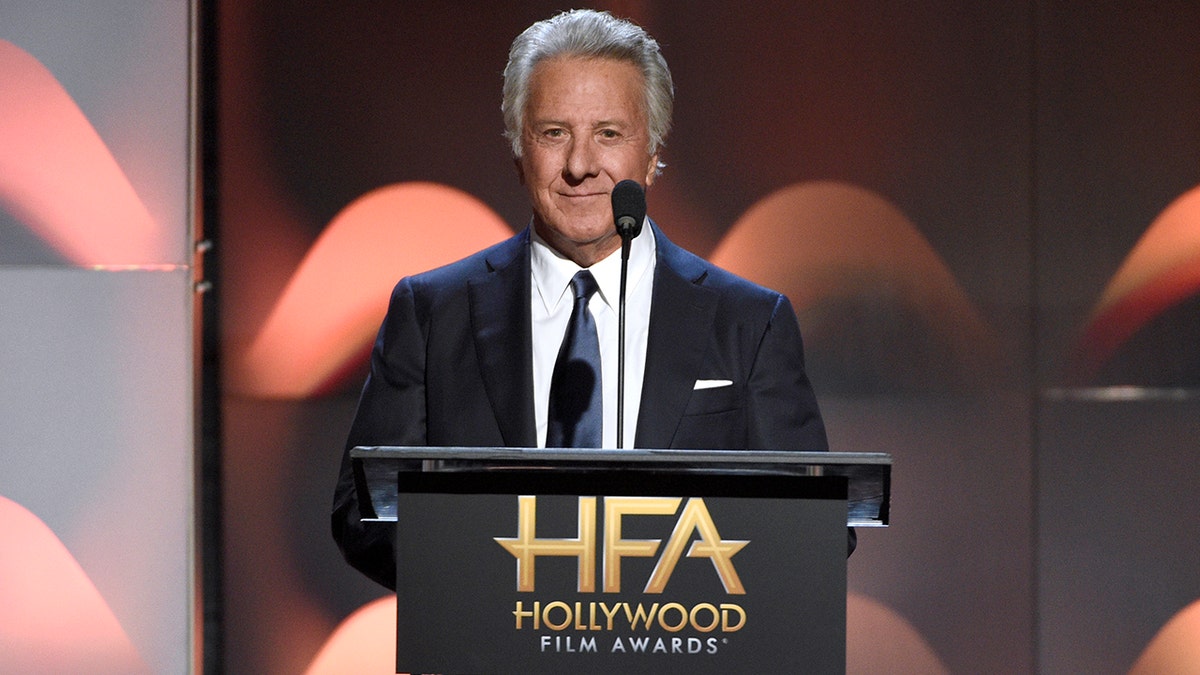 Dustin Hoffman made an appearance for the first time since being accused of sexual misconduct. The actor stepped out at the Hollywood Film Awards on Sunday night in Beverly Hills, California.
The star took to the stage to present Adam Sandler with the Hollywood Comedy Award for his work on "The Meyerowitz Stories."
According to Los Angeles Times reporter Amy Kaufman, who live tweeted the event, when Hoffman took the stage there was "no acknowledgment of [the] recent harassment allegations."
Hoffman appeared to be all smiles in photos from the awards show in a tuxedo.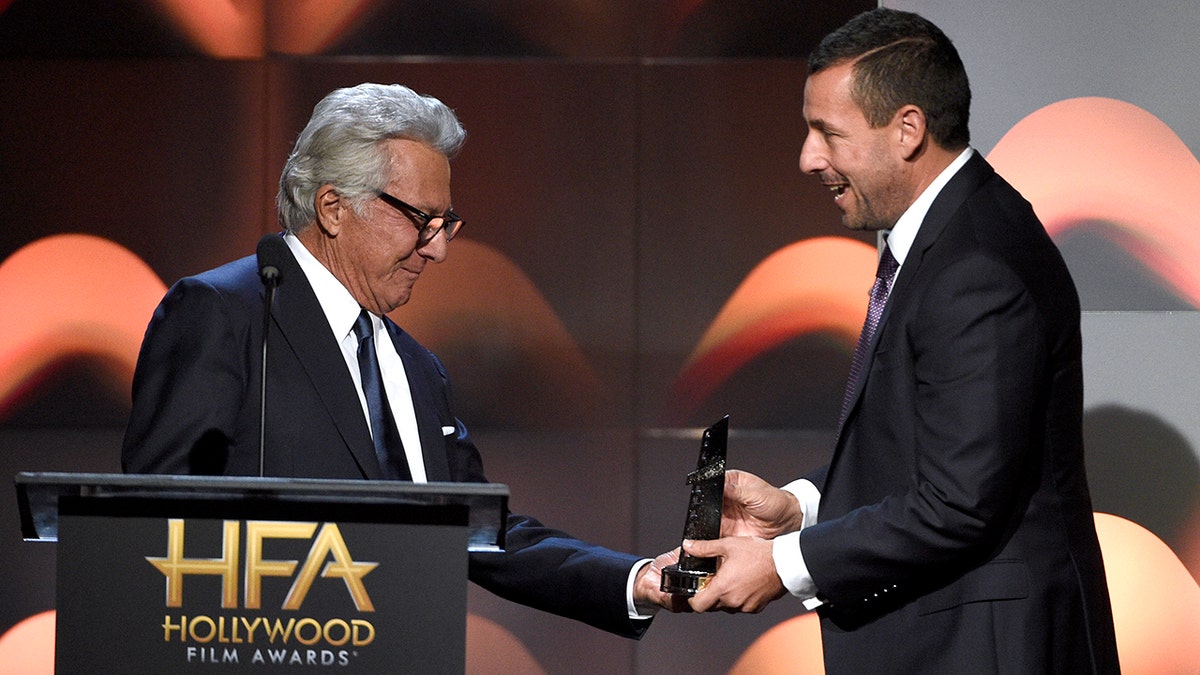 Last week, "The Graduate" actor apologized for the alleged sexual harassment of a 17-year-old intern in 1985, saying "it is not reflective of who I am."
Writer Anna Graham Hunter alleged that the now 80-year-old actor groped her on the set of TV movie "Death of a Salesman" and "talked about sex to me and in front of me." She was left in tears, she wrote in a Wednesday column in The Hollywood Reporter.
The Oscar-winner replied in a statement: "I have the utmost respect for women and feel terrible that anything I might have done could have put her in an uncomfortable situation. I am sorry. It is not reflective of who I am."
Hoffman is the latest Hollywood name linked to a deluge of sexual harassment and assault allegations.
The Associated Press contributed to this report.