Dustin Diamond tells Mario Lopez about living in jail: 'It's pretty scary'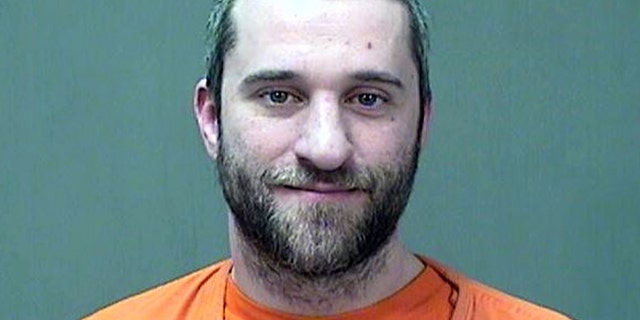 Dustin Diamond is speaking out for the first time since he served jail time following a bar brawl. He sat down with his former "Saved by the Bell" co-star Mario Lopez to discuss what it was like living behind bars.
Diamond, best known for playing Screech in the beloved show, was sentenced to four months in jail in June for carrying a concealed weapon and disorderly conduct. He served time in the Ozaukee County Jail in Wisconsin and was released after about three months.
"It's pretty daunting," Diamond told Lopez on Extra. "It's pretty scary going into that environment. I found that as long as you follow the rules and stay with the system, it works. You can get in and out unscathed."
Diamond detailed the bar fight that sent him to jail. He said he was defending his fiancée Amanda Schultz.
"One of the girl's friends [Amanda] was talking to sucker-punched my fiancée… she leaned back to me and her face was covered in blood," he recalled.
Diamond said someone then grabbed his fiancée by the hair.
"I opened my pocket knife and said, 'Let my wife go immediately,' which worked."
Diamond insists he didn't stab anyone.
"I had my pocket knife like this... and the blade was right here and the guy came from around me and grabbed my throat, and so he nicked his arm on the tip of it -- it was a Band-Aid, the most expensive Band-Aid I've ever bought."
Lopez noted that Diamond does not have the best relationship with his former "Saved by the Bell" co-stars, mostly because of a tell-all book he wrote that they have labeled as false.
He blames a ghostwriter for the book going awry.
"I wanted to write a book about my life… I was supposed to talk to a ghostwriter for 40 hours total. I talked to a guy for 90 minutes total… another two weeks go by, and I get something in the mail, I get a copy of the book… They fabricated a whole bunch of stuff… I kind of super railroaded on that."
Diamond also discussed the X-rated film he created in 2006.
"There was a stunt person," he said of the porn flick. "I had to take a chance. What if that thing had made $3 or 4 million?"
Now, Screech wants to turn his life around. He told Lopez he is turning over a new leaf.
"I want to put the tomfoolery and malarkey behind me… for that clean slate. Time for a change."