'Dual Survivor' star Joseph Teti denies he lied about military service as sponsors retreat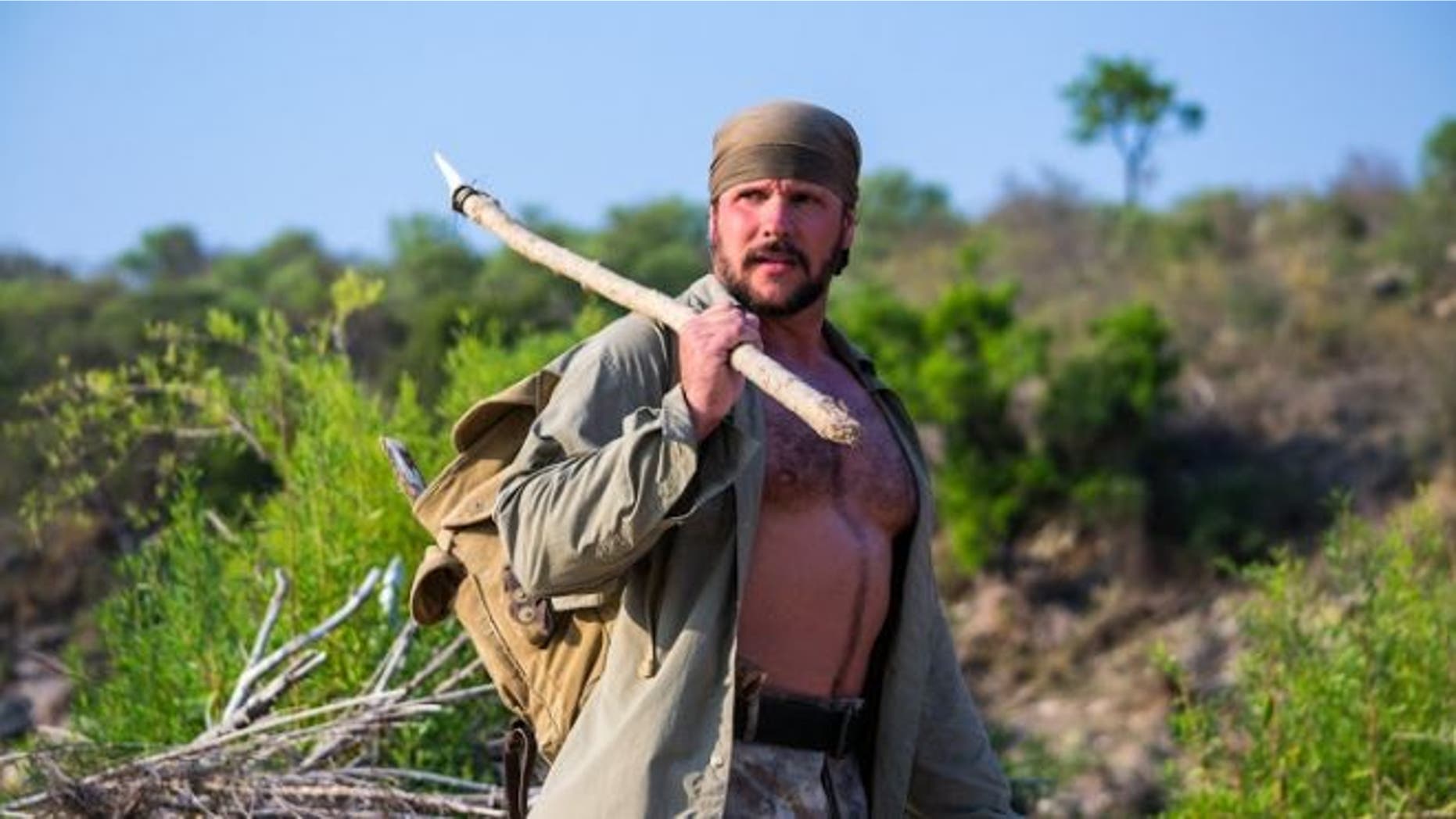 LOS ANGELES – The fallout continues for Joseph Teti, the star of Discovery's "Dual Survivor," who was booted from the Special Forces Association last week over claims he inflated his military service.
Since its formation in 1962, only ten people have been involuntarily removed from the non-profit, which functions as a fraternal organization for active and retired U.S. Army Special Forces soldiers.
This week, Cabela's hunting and sporting goods chain, which sponsored the reality star, severed their relationship with Teti.
"In light of the Special Forces Association's revocation of Joe Teti's membership, Cabela's has ended its association with Teti," the company stated on its Facebook page.
According to Military Times, Teti has been added to the "Special Forces Poser Patrol" Wall of Shame, and the watch maker Casio, which signed Teti in August to promote their new line of Pro Trek watches, is reviewing their association with him.
The trouble started with an appearance on "Dual Survival," in which he claimed to have sniper and airborne qualifications, and again when he asserted that he was a combat veteran. Other service members said he technically never served in combat.
Teti told the Army Times that he served in a government counter terrorism unit "doing direct action missions right alongside Tier 1 assets."
But Scott Hughes, an administrator at the Fake Warrior Project, and one of the first to call out Teti, isn't buying it.
"Joe is making money off these false claims and that is a problem," Hughes told FOX411. "He is now claiming that his membership ran out, but he was sent a certified letter and told he had 30 days to appeal the claims against him, but he didn't do that."
Longstanding member of the Special Forces Association, retired Army Sgt. Major George Davenport, has since called Teti "an embarrassment to the Regiment."
Teti did not respond to FOX411's requests for comment, but has defended himself against the allegations on his official Facebook page.
"I have never commented nor have I posted in any media information pertaining to medals I have or don't have, or service that I did or did not perform," he stated. "I do call myself a combat veteran, which I am, and this has been used by some to discredit me and make it appear I am a person of Stolen Valor. This is not the case."
Teti insists that he provided Discovery will all the documents to backup his claims, and that he is the victim of a "smear campaign." He also says there over a dozen fake pages and resumes and Internet posers claiming to be him.
According to his official biography, Teti is a combat veteran of both Operation Iraqi Freedom and Operation Enduring Freedom in Afghanistan. He claims to be a graduate of over 30 formal schools and during his service "planned and conducted a broad range of special operations missions covering the entire operational continuum." These missions "gave the President of the United States an option when overt military and/or diplomatic actions were not viable or politically feasible."
While many both within and outside of the Special Forces community are urging Discovery to fire Teti, the network declined to comment on the situation.
Ironically, Teti was cast on the show as a replacement to Army veteran David Canterbury, who was let go from the show over allegations he lied about aspects of his military service.
Several other reality shows too have dealt with situations of "stolen valor."
In 2012, NBC's "America's Got Talent" contestant Timothy Poe won the hearts of viewers not only for his smooth country crooning, but for his emotional story of being injured by a grenade while serving in Afghanistan, which he said caused him to start stuttering. But it quickly emerged that he only served one month in the war-torn country, and left due to an ear infection.
His ex-wife even suggested that the stutter was "put on."
The following year, Fox's "American Idol" hopeful Matthew Farmer was forced to apologize for lying on-air about his service, in which he falsely told judges that he had suffered a traumatic brain injury following an IED explosion in Iraq.
Anthony Anderson Jr., manager of the Facebook community Stolen Valor, which exposes cases of inflated or false military service and honors, stressed the importance of the entertainment industry verifying the claims of those they put into the public spotlight.
"Not only does it undermine public faith in that channel or show but it undermines the military community as a whole," he added. "The public at-large loses trust in the community as they have seen so many lies of late, and that causes unnecessary skepticism."
Follow @holliesmckay on Twitter
WATCH: Four4Four: '7th Heaven' star molest scandal deepens