Dr. Laura sorry she said pit bull dogs at shelters 'should all be put down'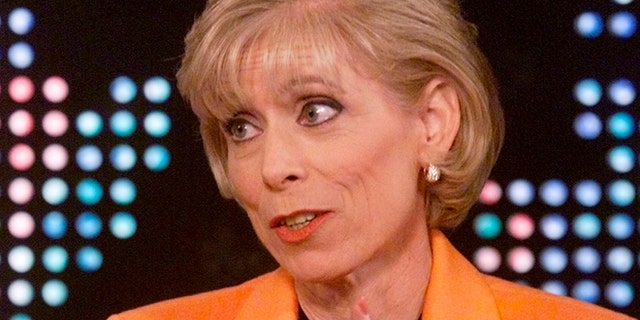 Radio personality Dr. Laura Schlessinger angered some dog lovers when she said on her show that pit bulls at shelters "should all be put down."
Schlessinger was talking on her Sirius XM Radio program about adopting a pet to help fight loneliness when she veered off into an anti-pit bull tirade as she was recounting a visit she made to a local shelter.
"So I went there one time, seeing what dogs they had. Well, it was about 95 percent pit bulls, or pit bull mixes," she said. "Now, I know this is going to get somebody angry, but I think they should all be put down. First of all, they were taking up space and nobody was going to adopt them. That's why they were all there. People were getting rid of them. So, all this money, and I spoke to the ladies there, all this money is going to feed pit bulls."
But Schlessinger wasn't done.
"I remember when I was younger you could go to one of these places and find any kind of dog," she said. " So, that was kind of annoying."
Many dog lovers took to social media to vent their anger.
An anti- Schlessinger online petition was also started on the site Yousignanimals.org, and has so far gained over 18,000 signatures.
One Dr. Laura advertiser, Kidsemail.org, reportedly pulled out of sponsoring her show in 2015 because of the backlash against the radio star.
Schlessinger, 67, apologized for her remarks on her Facebook page.
"After reading the emails from pit bull lovers, I realize that my comments were hurtful. I apologize for causing any pit bull owner/fancier any distress," she wrote.
She apologized on air minutes later.
But many fans were not appeased.
"So you're sorry you said it, but you're not changing your stance. OK I guess I'll be contacting your sponsors, like so many others will," wrote another. "I guess I'll just have to feel bad about doing it, but that won't stop me."