Dolly Parton wants to collaborate with Snoop Dogg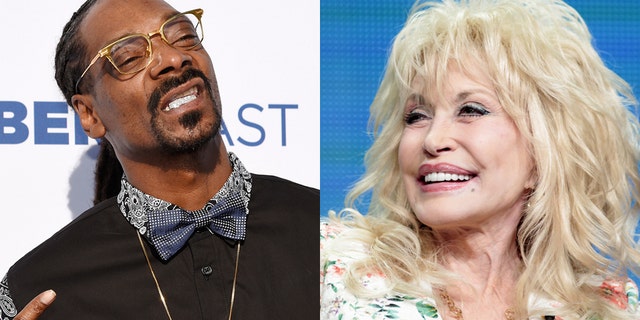 NEWYou can now listen to Fox News articles!
Country legend Dolly Parton told Loni Love in an episode of "The Real" that she'd love to duet with Snoop Dogg.
"My husband loves him, by the way . . . so, it's possible. It's possible. My husband likes him as a person. My husband just relates to him somehow. He's the coolest guy!" she said.
The country diva also dished about why she feels pressure to always look beautiful. "I was not a natural beauty. That's one of the reasons I have to do whatever I can. So, if my hair don't do what I want it to do, I'll wear a wig, and if I ain't as tall as I need to be, I'll wear high heels, so I try to be as pretty as I can be . . . [it's] not real, but my heart is."
This article originally appeared in the New York Post's Page Six.