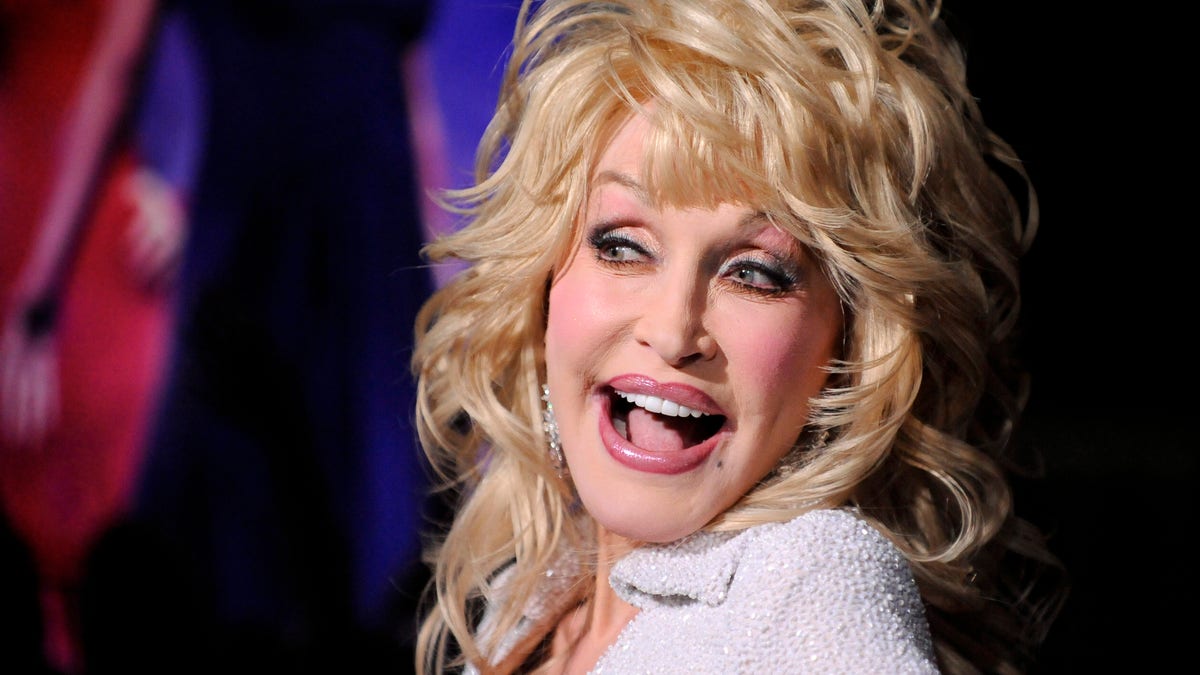 Miley, your surgically inflated, gaudily-gussied godmother is worried — about you being too "bizarre."
"I hoping that she holds it in the road and doesn't do so many things that are that bizarre," says Parton, who became Miley's godmother in 1992, thanks to her friendship with the young star's dad, Billy Ray reports The New York Post.
"I don't think the crowd would be so forgiving again if she did anything else that was really offensive," the 68-year-old country music legend said of her twerking, body-baring, admitted drug-enjoying, 21-year-old goddaughter.
"I don't want it to overshadow her talent," Dolly said, revealing her concerns in an exclusive interview with London's The Sun newspaper.
It was Dolly that Miley turned to when the decided she needed to escape her Disney past, the interview reveals.
"One day, she'd had enough and told me: 'I need to murder Hannah Montana in order for people to accept who I really am," Parton recalled. "I think she felt she had to make that severe a change. And she obviously did."
Parton admitted to being worried about the public's reaction to her radical makeover and was terrified people would "crucify" her for it.
"It would have scared me to death to do it, even though I've always been a brave person myself," she said. "But she felt she had to make a place for herself in this pop world."
Even though the country legend is proud of her goddaughter she admits to not being a fan of the current trend towards raunchy videos.
"It's kind of frightening. I know every generation has their own thing. But, of course, I'm an old timer — I don't want them to get so far gone that it's all about sex and violence."