Documentary shows Ronda Rousey lived in squalor before hitting it big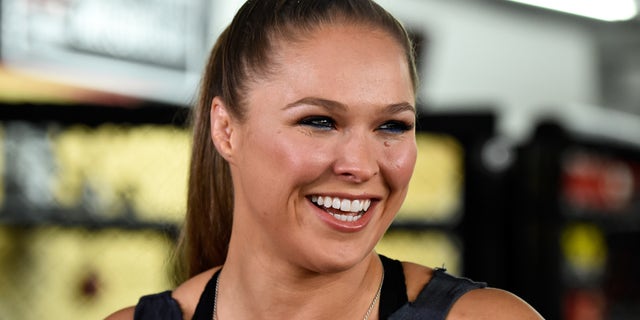 Ronda Rousey, the former bantamweight UFC women's champ who is likely to get a chance to regain the title later this year against Miesha Tate, is a growing celebrity with expanding movie credits and television appearances. But her life didn't always glitter that way.
In fact, the 28-year-old was actually living in squalor just a few years ago.
"I'm surprised we didn't invent a new strain of cholera," Rousey says in one clip of her upcoming documentary, "In Her Father's Eyes." The film, which will be released this year, tells the story of how she took her initial steps into the octagon some seven years ago.
Footage that was shared with USA Today Sports by filmmakers Gary Stretch, a former professional boxer turned actor, and Peter Antico, a Hollywood stuntman and film producer, shows a different side of Rousey, when she struggled to make means meet.
Nevertheless, the future MMA champ seemed content.
"I think she was happier back then," her mother, AnnMaria De Mars, who said the documentary has made her feel sentimental, told USA TODAY Sports. "I don't feel that way very often. But it was a different time for Ronda. She didn't have a lot but she knew who her real friends were … Back then, she knew that if people wanted to hang out with her it was because they genuinely wanted to spend time with her. Not because they were leeches."
In the clip, Rousey explains that her Venice Beach home at the time was going to be torn down as soon as she and her roommates moved out.
"As soon as we found out we were like, 'Well who gives a (expletive).' It was already kind of hellish when I moved in," she said.
Stretch said the first time they visited Rousey's home, they were shocked that people would actually live there.
"We were like, 'Where are we?'" he said. "It was like a jungle outside and looked like it was about to fall down. But it is part of Ronda's story, and why what she has achieved is so special. She is a strong and confident woman, and we first met her at a time when she was still finding her way."