Disney considering welcoming back Pixar co-founder John Lasseter after allegations of unwanted touching: report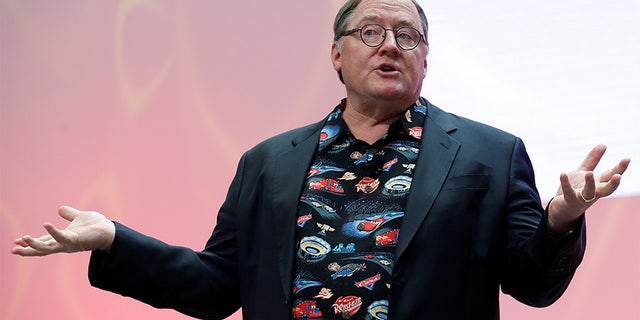 NEWYou can now listen to Fox News articles!
Executives at Walt Disney Co. have discussed bringing animation guru John Lasseter back to the company in a new role that would reduce his managerial power but allow him to retain creative influence, according to a person familiar with the matter.
Those discussions come as the end of Mr. Lasseter's six-month leave, taken following accusations of unwelcome hugging and other touching, approaches on May 21. So far, Disney has given no indication whether or not Mr. Lasseter will return. It is also possible that Monday will pass with no decision.
Pixar Animation Studios and Walt Disney Animation, which Mr. Lasseter helped develop into family-entertainment powerhouses, have adapted to operating in his absence, even as staff members remain in the dark about who will lead them, employees said. The entertainment giant faces a tricky situation in deciding what to do about Mr. Lasseter, a predicament facing many companies in the #MeToo era as they deal with executives whose infractions they didn't consider severe enough to warrant termination.
In Mr. Lasseter's case, Disney executives led by Chief Executive Robert Iger are deciding the fate of a man long considered one of Hollywood's most bankable and well-known creative geniuses.
Click here to read the full report in the Wall Street Journal.