Did Justin Bieber Propose to Selena Gomez Before Breakup?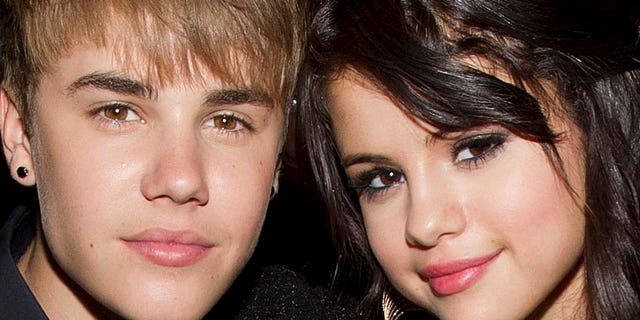 The plot continues to thicken surrounding the break up of Justin Bieber and Selena Gomez.
According to gossip blogger Perez Hilton, the teen heartthrob proposed to the Latina beauty twice in the month's leading up to their split.
An undisclosed source told Hilton that after Bieber proposed for the first time, Gomez said no but that the two should wait a few months.
However when Bieber popped the question again months later, Gomez rejected him for a second time.
"They have agreed to never, never, ever talk about the proposals!" the source told the blogger. "It would be far too damaging to his reputation if people found out that a smaller star turned down a bigger star."
Gossip Cop was quick to shoot down the rumors as their source said it is "completely false" that Bieber ever got down on one knee.
While outsiders continue to speculate what went wrong with Hollywood's hottest young couple, both Gomez and Bieber have kept relatively mum on the topic.
As E! Online reported, sources close to the actress said Gomez is quite "sad" about the split.
"It's hard for her," Gomez's friend told E!. "It's really good that she's with family and friends."
The main reason for the breakup was the couple's crazy work schedules.
Gomez is believed to have been the one to end things as, according to the site Gossip Cop, Bieber was "very needy" and constantly complaining that the rising young starlet was not making enough time for her man.
In an interview with the Open House Party radio show on Saturday, Bieber was at a loss for words.
"I don't know what to say," he said, neither confirming nor denying the news.
"I don't know what's going on in my life. To even assess that it doesn't make sense 'cause I have not made any comment."
Follow us on twitter.com/foxnewslatino
Like us at facebook.com/foxnewslatino