Democratic Convention: Eva Longoria to Talk about her 'American Dream'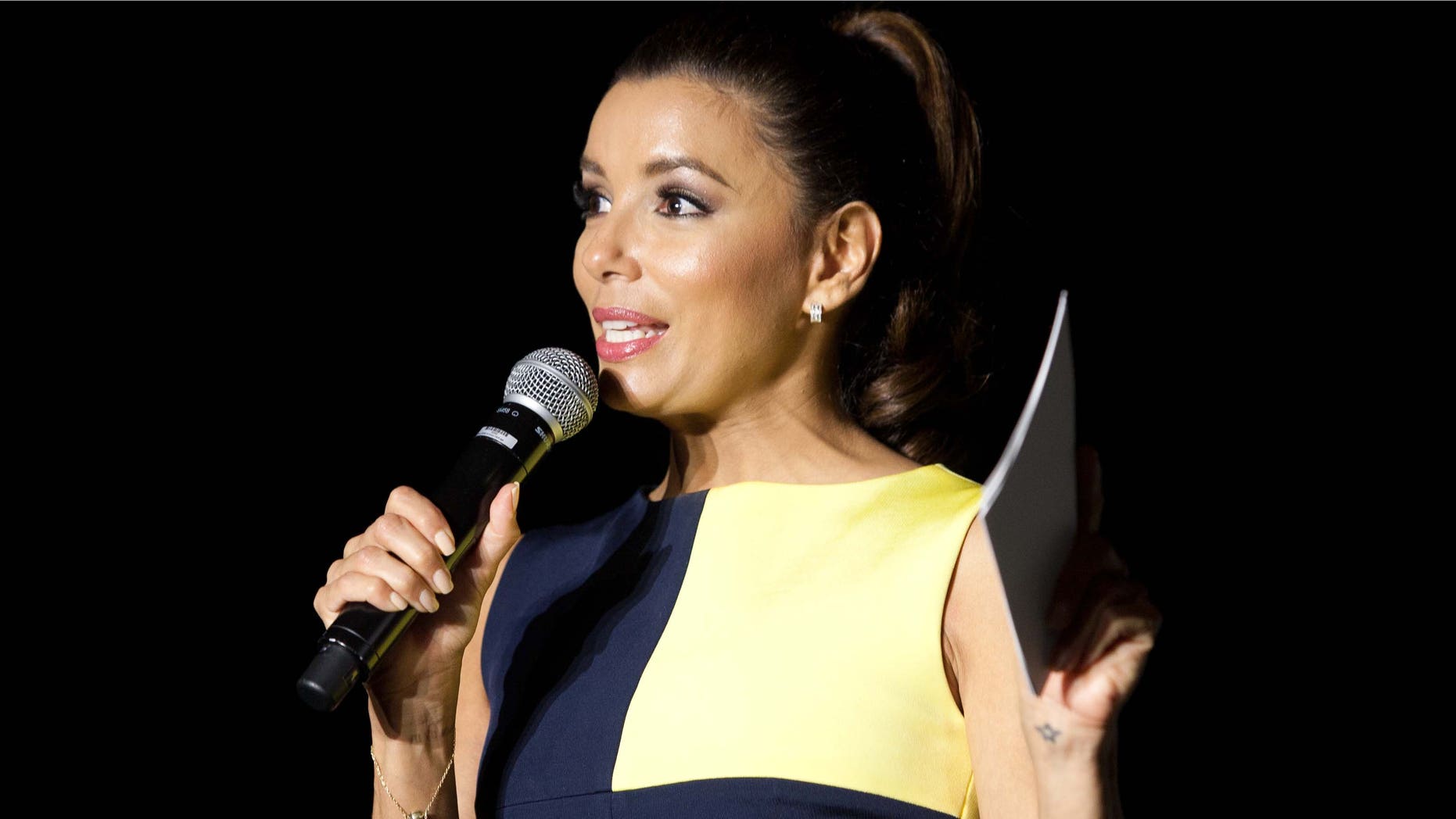 Don't expect to see any empty chairs during Eva Longoria's speech at the Democratic Convention Thursday night in Charlotte, NC.
Unlike the interesting and unexpected speech from heavy weight Hollywood actor/director Clint Eastwood at the Republican National Convention the previous week, where he spoke to an empty chair as if Obama was in it, actress and faithful Obama supporter Eva Longoria promises her speech will be quite different.
While speaking to the "Today" show, Longoria said that being "in the trenches" campaigning for President Barack Obama has prepared her for her presentation on Thursday.
While chatting with E! News at the Your Life Your Time Your Vote Event  on Wednesday hosted by Lifetime Television  and Got Your 6 "Desperate Housewives" actress said she is "excited" because this is "probably the most important speech I've ever done in my life."
"It's an important audience," Longoria said. "It's going to be overwhelming, but I'm so honored that they asked me to do it. It's a privilege to be able to speak to the American public in this forum."
For an event like the DNC, Longoria says she is taking no chances and is making sure that she is prepared.
"There's no winging it!" said Longoria. "I think the preparation is really key. I'm definitely prepared and ready. I'm more worried about tripping or something, not about the speech."
"Everybody has such a personal narrative in their speech, their stories, their American dream, the American story," she continued. "So I'm going to do a little of that. Talk about my personal story, my American dream, specifically with education and my journey with education and my journey as an entrepreneur."