Demi Lovato Opens Up About Bipolar Disorder, Childhood Depression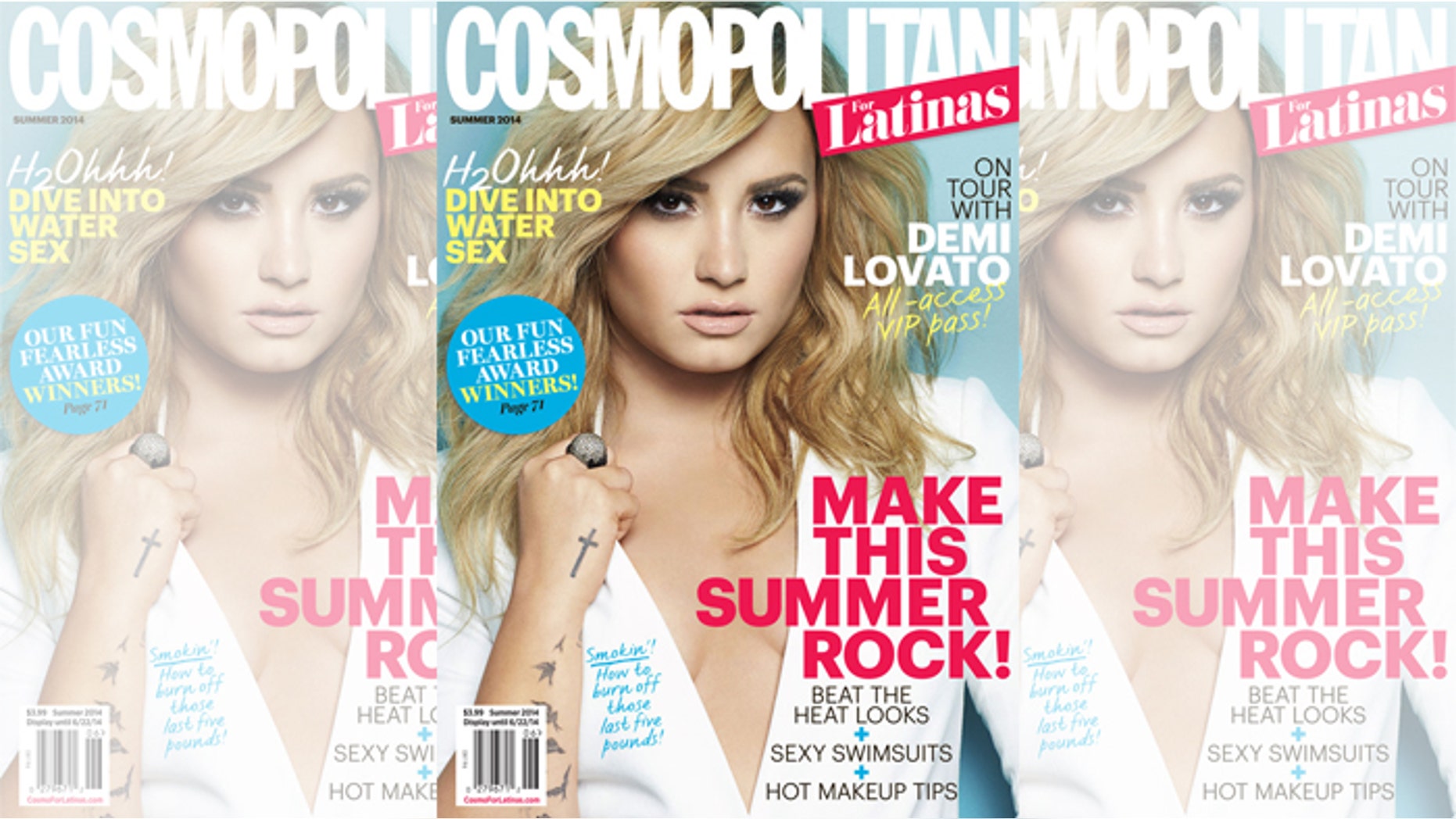 Demi Lovato is wise beyond her years – probably because of the hardships she has had to endure in her 21 years.
At the tender age of seven, the starlet used her radiant smile and personality to wow audiences appearing alongside the friendly purple dinosaur Barney. Never shy to open up about her life, Lovato said recently that when the lights on set went off, so did her smile.
"It was that loneliness you get when you're sad and it's the middle of the night, and even though you have family and friends to call, it's hard to pick up the phone," Lovato told Cosmopolitan for Latinas, who named her the "Fun, Fearless Latina of the Year."
During her teenage years, the "Neon Lights" singer succumbed to many of the pressures of Hollywood that eventually spiraled out of control into a highly publicized battle with bulimia, drug and alcohol rehab and self-mutilation.
Overcoming her struggles has motivated Lovato to be open about her life to inspire others.
"When I was younger, I needed someone in the spotlight to idolize, who stood for positivity and light and happiness, and wanted to change the world," she told the magazine. "And because I didn't have that, I realized I want to do that, if only for my 12-year-old little sister."
This inspiration, along with medication, is what Lovato credits for helping her maintain her bipolar disorder in check.
"It's a daily thing. I treat it with medication. Not everybody does that, but for me it works," Lovato said. "That's what works for me — medicating, checking in with people, being honest, and being grateful for things."
Lovato, who is currently touring in South America and Mexico promoting her fourth album "Demi," said she is very proud of how far she's come in her career, but there is so much more she wants to do.
"I definitely want to win a Grammy one day, and I dream of winning an Oscar," she said. "I want to continue to tour and build my fan base and make music that will last for decades."
Follow us on twitter.com/foxnewslatino
Like us at facebook.com/foxnewslatino