David Hasselhoff reportedly has less than $4G to his name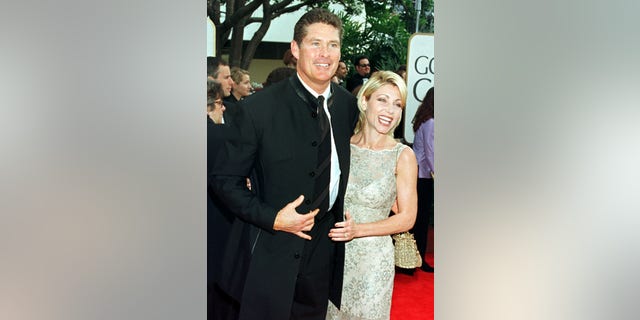 David Hasselhoff and his ex-wife Pamela Bach are reportedly engaged in a spousal support war.
The former "Baywatch" star is claiming he has less than $4,000 to his name, TMZ reports.
According to the gossip site, Hasselhoff alleges he makes $112,000 per month but spends $66,000 of that. TMZ reports Hasselhoff says he can't afford to pay Bach.
The Hoff's European tour was cut short because tickets were not selling and there's no telling how much he'll bring in with his new reality show "Hoff the Record."
According to court documents obtained by TMZ, Hasselhoff has $1.79 million in real estate, retirement savings, cars and other items.
Bach, who currently gets $252,000 a year from her ex reportedly claims the actor is worth more than $120 million and is still working.
A court hearing is reportedly scheduled for the end of the month. The former couple have two children together.
Reps for Bach and Hasselhoff did not immediately return FOX411's request for comment.