David Duchovny and Tea Leoni Separate: Which Breakup Was the LEAST Surprising?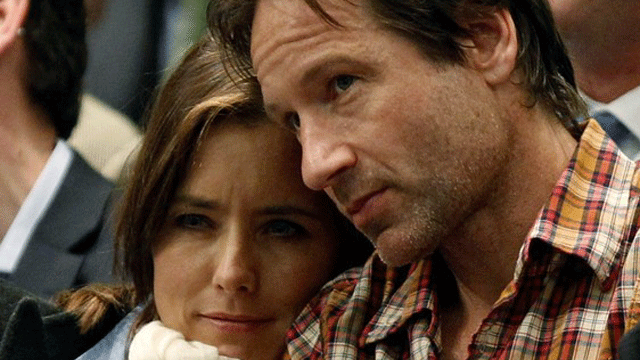 It's not easy being married to a sex addict.
David Duchovny and Tea Leoni separated on Tuesday, TMZ reported, three years after he sought treatment for sex addiction.
The "Californication" actor and his "Spanglish" actress wife -- who have a 12-year-old daughter and a 9-year-old son -- briefly separated in 2008, then got back together.
SODAHEAD SLIDESHOW: See the least surprising celebrity splits.
They're taking time apart now, but after 14 years of marriage, they haven't decided if they will officially throw in the towel, sources tell TMZ.
But knowing Duchovny's history, we're not terribly shocked by the news. In fact, we're more surprised he got away with the old "I'm a sex addict" excuse the first time around.
From Duchovny and Leoni to George Clooney and that Italian chick to Hugh Hefner and his granddaughter (er, ex-fiancee), let us know: Which celebrity breakup was the LEAST surprising?