David Cassidy's daughter Katie says her dad 'had some demons'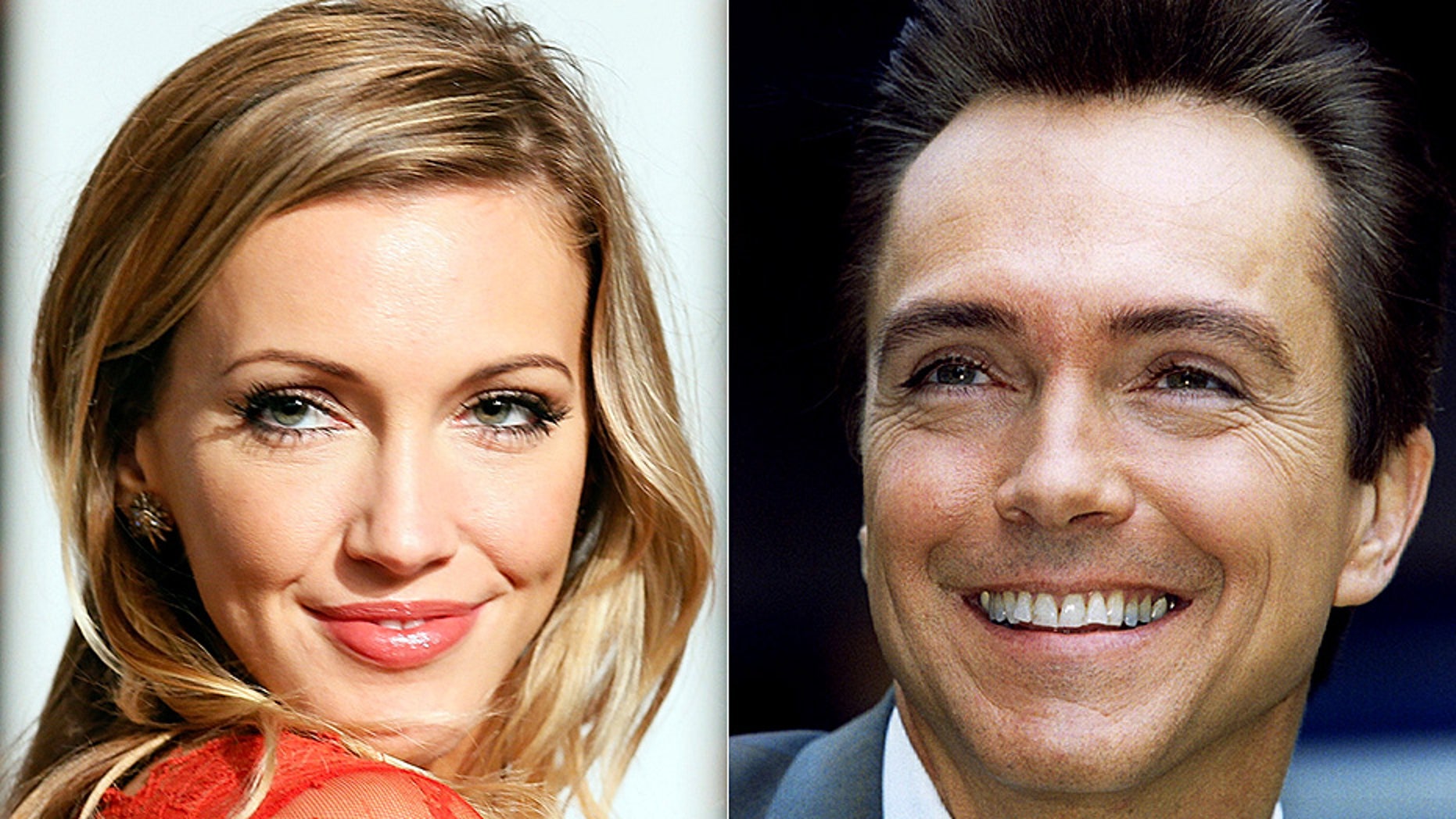 Actress Katie Cassidy opened up about her complicated relationship with her late father, David Cassidy, and said he "had some demons."
Cassidy, 31, told Us Weekly she didn't meet her father — who died of organ failure in November at age 67 — until she was in fourth grade. Katie is the daughter of David Cassidy and model Sherry Williams.
"The world doesn't know that. Not because I'm hiding it, it just hasn't been discussed," Cassidy said. "My biological father and I had a really good relationship at one point. He was one of my close friends and gave me wonderful advice."
Cassidy said "The Partridge Family" actor was a "wonderful, wonderful person" but struggled with "some demons." David Cassidy had a history of alcohol abuse. He was charged with driving under the influence on three separate occasions between November 2010 and January 2014, the last one landing him in rehab. He admitted in 2014 he was "most definitely an alcoholic."
"My dad was a wonderful, wonderful person. Sadly, he had some demons," Katie Cassidy said Tuesday. "There is a silver lining in all of that. You live and learn and it has brought my family closer together so I'm grateful for that."
She said shortly after her father's death that the actor's last words were "So much wasted time."
"This will be a daily reminder for me to share my gratitude with those I love as to never waste another minute....thank you," she wrote on Twitter in November.
The father-daughter duo reportedly had a complicated relationship and had a falling out before reuniting shortly before his death. David Cassidy admitted in February 2017 that he "never had a relationship with" Katie.
"I wasn't her father. I was her biological father but I didn't raise her," he told People. "She has a completely different life."
Katie Cassidy said she's now focused on the "positivity" and looking forward to getting married to fiancé Matthew Rodgers.