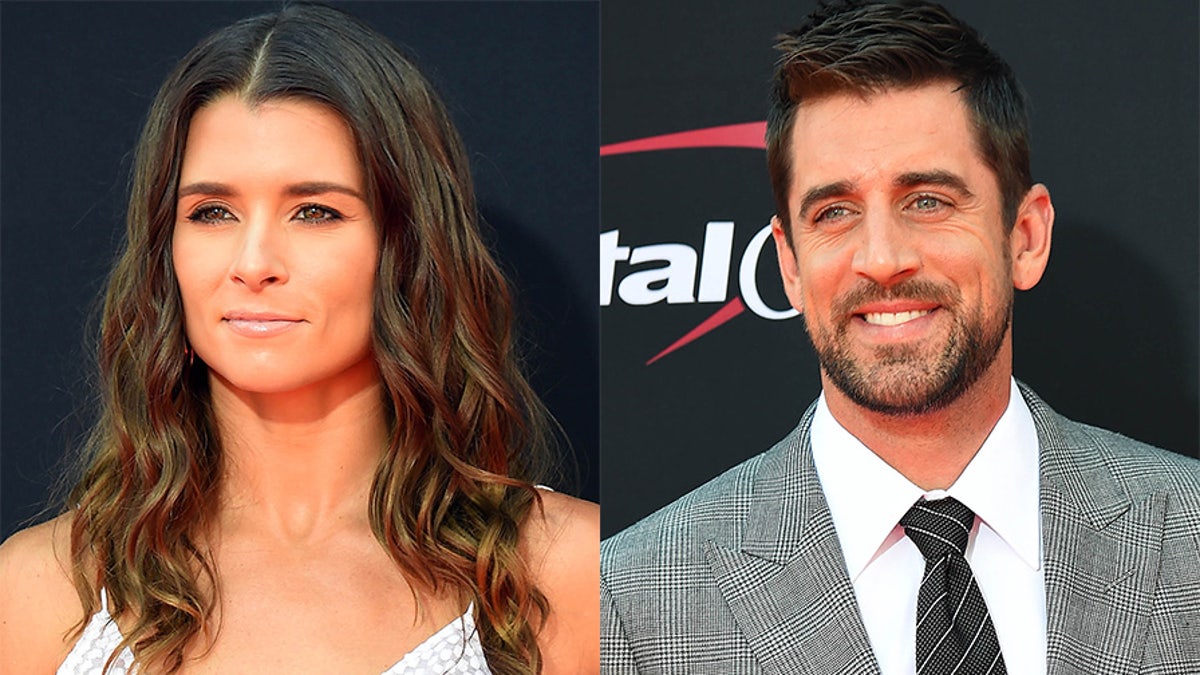 It appears former race car driver Danica Patrick is on the right track in dating Green Bay Packers quarterback Aaron Rodgers, especially since the Dalai Lama had no advice for the sports power-couple.
Patrick, 36, spoke highly of their relationship, including their trip to India, as a guest on Monday's "Jimmy Kimmel Live!"
She even committed to "absolutely not" making fun of her 34-year-old "hot guy" when she hosts the 2018 ESPYs.
The compliment that arguably speaks the most volumes, however, is the history-making IndyCar race winner's take on his driving ability.
"Aaron is a really good driver," Patrick told Kimmel. "He's probably had less tickets."
To clarify, Patrick said she's gotten three tickets within three
days at some point.
Back in January, Patrick confirmed to Fox News that she was dating Rodgers soon after reports of their relationship broke early this year when they were seen dating.
Both Patrick and Rodgers had come off long-term relationships in the last year; Patrick with fellow NASCAR driver Ricky Stenhouse Jr. and Rodgers with actress Olivia Munn.
Patrick told the Associated Press she first met Rodgers at The ESPYs in 2012.
"I told him a long time ago I'd always root for him as a player," she recalled. "Now I am probably going to cheer for the whole team. Take out the word 'probably.' Now I'm going to cheer for the whole team."