Dancing With the Stars: William Levy is Almost Perfect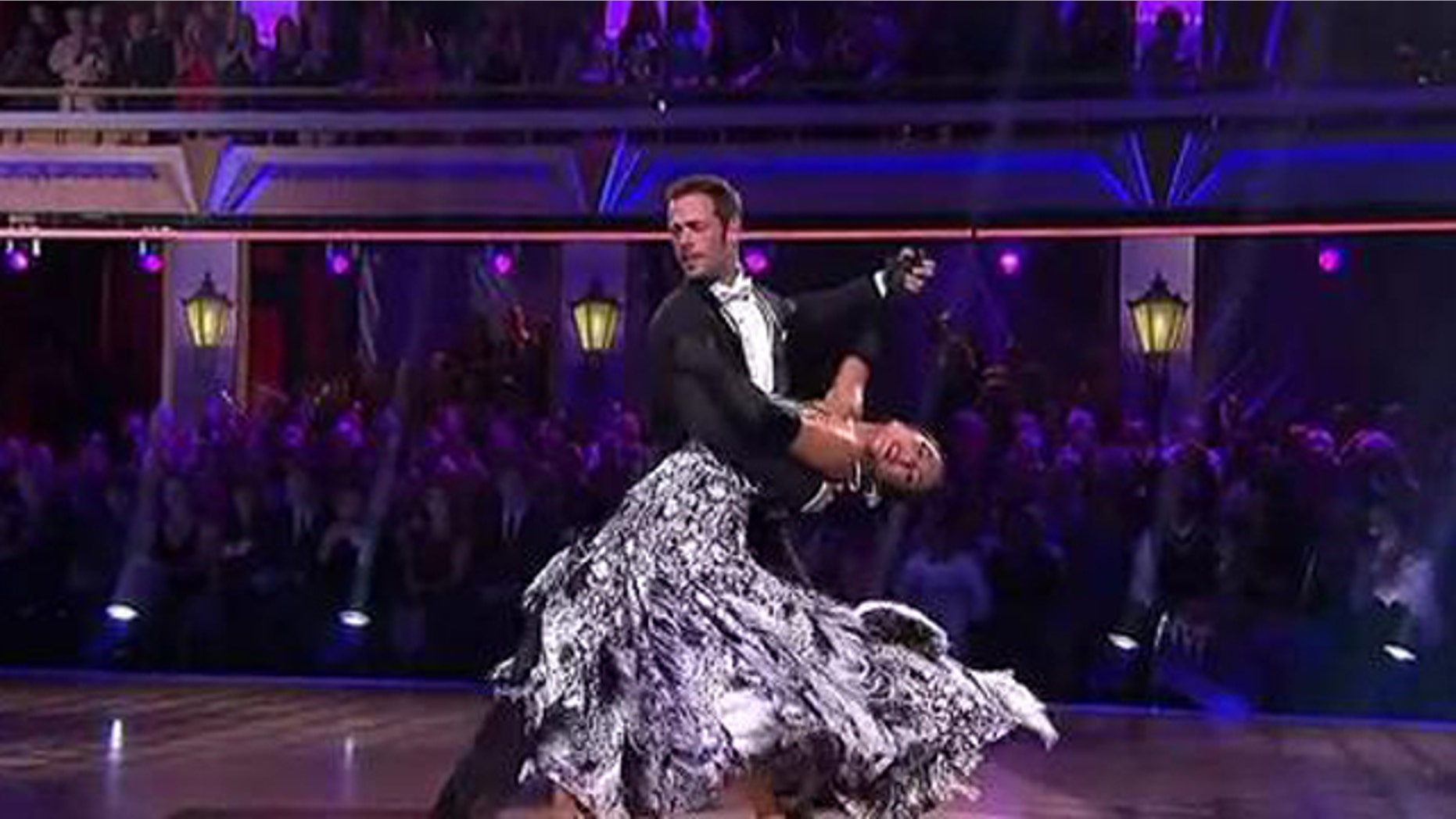 William Levy's foxtrot landed him a perfect score with the judges Monday night on Dancing With the Stars, as the Cuban actor received a 30 (out of 30) and skyrocketed to the top of the leader board.
Even the toughest judge on the show Len Goodman, known as the Simon Cowell of DWTS, praised the telenovela hunk for what he and partner Cheryl Burke accomplished.
"I like it!" said Goodman excitedly.
Fellow judges Bruno Tonioli and Carrie Ann Inaba were thrilled to see Levy in his element.
"All I can say is meow, meow meow," Inaba said smiling. "That was like a super hot sexy pink panther. Your moves are exquisite."
Tonioli agreed.
"Great character," he said.
Levy could not believe his eyes when all three judges unanimously gave him a perfect score.
"That was amazing!" said Levy. "Oh my God, I have to see that again!
The actor then thanked Burke for all of her hard work and even got her flowers for her birthday.
"Cheryl has been such a great partner," Levy said. "Thank you for putting me though this," Levy said.
Getting the highest score of the evening, in both rounds of the dancing competition, couldn't have come at a better timing for Levy. On Tuesday night there will be a double elimination and two couples will be going home.
For round two, the couples became trios, as an eliminated dancer or member of the DWTS dance troupe joined the remaining couples.
All of the stars brought up their "A" game, especially Levy, who took on the paso doble.
"It was very tough," Levy said about learning the routine and getting used to dance with two people at the same time.
Dancing champ, Tony Dovolani partnered with Levy and Burke.
"Dancing with a professional guy is more challenging, said Levy. "[But] I love challenges. If I can hold up to Tony I think the judges will be really impressed."
And the judges certainly were.
"It was pretty insanely fun to watch," said Inaba.
"I salute you," Goodman continued after Inaba as the crowd went up in uproar. You did a great job."
In the paso doble, dressed like Zorro, Levy competed with Dovolani for Burke's attentions. Levy one mistake was to skip a beat with Dovolani.
"There can only be one bull," Tonioli said. "[It was] beautiful. But you lost sync. That's what happens, but we have to point it out."
When asked how it felt to step into Zorro's shoes by DWTS co-host Brooke Burke Levy said it was a dream come true.
"I used to see his character when I grew up in Cuba," said Levy. "It was fun to dance [like] him."
"William really stepped up," Dovolani pointed out of Levy's Zorro's impersonation. "We are very proud of him."
As the night came to a close, Levy was at the number one slot with an overall score of 57 (out of 60) points.
You can reach Alexandra Gratereaux at: Alexandra.Gratereaux@foxnewslatino.com or via Twitter: @GalexLatino
Follow us on twitter.com/foxnewslatino
Like us at facebook.com/foxnewslatino