Cristiano Ronaldo's ex, model Irina Shaydk, says she felt 'ugly' next to him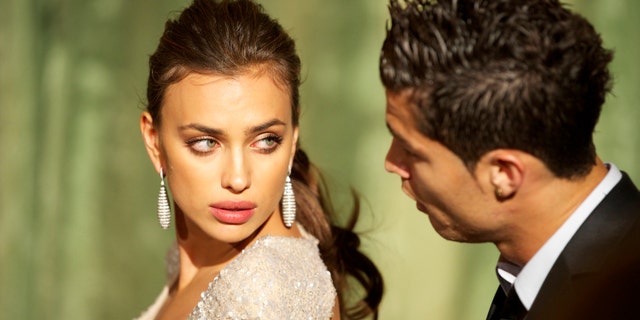 NEWYou can now listen to Fox News articles!
Soccer star Cristiano Ronaldo is one of the most attractive men in the world, some people say, which could make a lot of people insecure – including his ex-girlfriend Irina Shaydk.
The Russian model opened up about her relationship with the Portuguese soccer star to Hola! magazine, making several surprising declarations of feeling "ugly and insecure" with him.
"If you have a relationship, it has to be a good one; otherwise it's better to let it go," she said.
"Relationships are hard, so you have to make sure the kind of man you want by your side and what his values are, what is important in your life."
Shadyk, 29, who ended her five-year relationship with Ronaldo, 30, in January, said partners stay together because they are going in the same direction in life and what the same thing.
"Both have to share the same concept of what it means to be in a relationship and the same energy to create a monogamous relationship," she continued.
It seems the relationship was not all that it was made out to be for Shaydk, who said a woman feels "ugly" when she doesn't have the right man next to her.
"I felt ugly and insecure," she said. "I want a man who is faithful, honest, a gentleman who knows how to respect women. I don't think that men make us fall and make us feel unhappy, because that is not for men but for children."
Rumors of the couple's breakup started when Ronaldo showed up solo to the Ballon d'Or ceremony in Zurich in January. At the time, international press reported that the model fell out with members of the soccer player's family after reportedly refusing to attend the 60th birthday party for his mother Dolores.
Ronaldo confirmed their split and issued a statement soon after the Ballon d'Or ceremony saying: "We believed it would be best for both of us to take this step now… I wish Irina the greatest happiness."