Cristiano Ronaldo confirms breakup with Irina Shayk, linked to Real Madrid reporter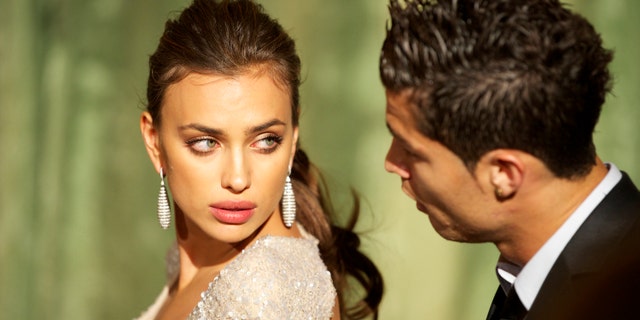 LISBON, Portugal – Real Madrid soccer star Cristiano Ronaldo, who recently picked up the Ballon d'Or after being voted the world's best player, confirmed Tuesday that he is single.
The Portuguese hottie, in a statement written to The Associated Press, confirmed that he has broken up with longtime girlfriend, Russian model Irina Shayk.
"After dating for five years, my relationship with Irina Shayk has come to an end," Ronaldo said. "We believed it would be best for both of us to take this step now… I wish Irina the greatest happiness."
The couple, both 29, has had huge international success and their relationship has been featured in newspapers and magazines worldwide. They were not believed to be living together, as Ronaldo was based in the Spanish capital while Shayk traveled extensively.
Rumors of a breakup began when Ronaldo showed up at the Ballon d'Or ceremony in Zurich without Shaydk. International press have reported that Shayk fell out with members of the soccer star's family after reportedly refusing to attend a 60th birthday he was organizing for his mother Dolores.
Several reports have linked Ronaldo to Real Madrid TV reporter Lucia Villalon, especially after the pair were pictured celebrating the striker's third Ballon d'Or win.
The duo has remained silent about the rumored romance.
Ronaldo retained football's highest individual honor after scoring 61 goals last year. His record tally of 17 in a Champions League season helped Madrid win an unprecedented 10th European Cup title.
Born in the Portuguese island of Madeira, Ronaldo played as a teenager for Sporting Lisbon before moving to Manchester United in 2003. He transferred to Real Madrid in 2009, building his reputation and his wealth through endorsements and sponsorships. He has millions of followers on social media.
Ronaldo has a 4-year-old son, called Cristiano Junior, but he has never disclosed the mother's identity.
Shayk won international fame as a Sports Illustrated swimsuit model, and a lingerie model. She made her acting debut last year opposite Dwayne "The Rock" Johnson in the film "Hercules."
The Associated Press contributed to this report.
Like us on Facebook
Follow us on Twitter & Instagram