Country music's most shocking moments of 2014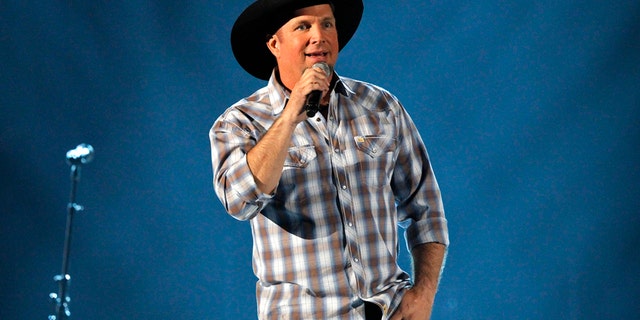 NEWYou can now listen to Fox News articles!
2014 was a big year for country music. We watched George Strait retire from touring in his Cowboy Flies Away tour, Garth Brooks made his comeback (finally!) and Miranda Lambert continued to beat out the boys and win award-after-award.
But not all moments were sweet as sweet tea. Here's a look at our top three most shocking moments in country music this year.
1. Country music's drinking problem
Drinking songs have long been a staple of country music. But this year we started wondering if today's chart-topping bro country tunes about shooting shots of tequila and getting drunk on planes contributed to an increase in drunken incidents at country music concerts.
We saw dozens of alcohol-related arrests and hospitalizations, as well as the alleged rape of a 17-year-old girl and even the death of a concert-attendee at Keith Urban, Jason Aldean and others shows in 2014.
Artists and industry experts agree that while it's not the artist's responsibility to babysit their fans, it might be time for the country music community to reflect on what messages they are sending to their fans.
2. Taylor Swift shakes off country music
Country music said goodbye to one of its most successful artists this year. Taylor Swift announced her first official pop album 1989. The singer even went as far as the put a country music ban on her new album and made her intentions clear when she failed to make an appearance at the CMAs for the last year she could be nominated as a country artist. It would have been appropriate for the singer to show her appreciation for the genre and fans that made her career.
In a genre that is lacking in female voices on the radio, the country music community will need to look for fresh talent to replace the record-setting Swift. Here's to Maddie & Tae anyone?
Extra: Swift also lead the way for many country artists like Justin Moore and Jason Aldean to remove their music from music streaming Spotify. The full effect has yet to be seen, but Swift opened up the debate of how much music is worth when she made the reactionary move.
3. Two country singers come out as gay
After nearly two decades in the business, country singer Ty Herndon made the decision to come out as gay. His story inspired fellow singer Billy Gilman to come out as well.
"Traditionally in country music, we don't see a lot of support for the LGBT community, but that's changing so much," Herndon told ET.
Openly gay country singer Brandy Clark also made headlines when a Kacey Musgraves' song she cowrote called "Follow Your Arrow" won Song of the Year at the CMAs.
"I feel so fortunate to be in a time where I am embraced completely as who I am and I don't have to hide who I am in any way," Clark told the Associated Press. "I hope that we've broken some boundaries and things are changing. I feel very included in the country music community."
Honorable mentions:
Between Carrie Underwood's pregnancy announcement, Josh Gracin's suicide note scare and Jason Aldean's controversial engagement to his former mistress Brittany Kerr, there were plenty of other moments that rocked the boat in 2014.
Who can forget Kacey Musgrave's sky-high hair at the CMAs, Scotty McCreery being robbed at gunpoint and Trace Adkin's tough year after he reentered rehab? The country music community also lost many country greats this year including Phil Everly and Jimmy C. Newman.
More: Fun on the red carpet at the ACCAs