Could Father Alberto Cutié Be the Next Oprah?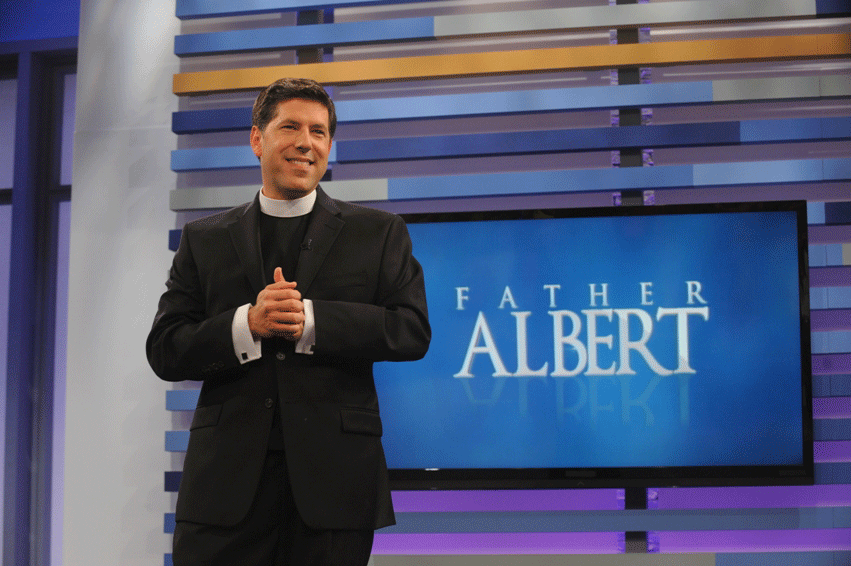 Just weeks ago Oprah Winfrey stepped down from her 25-year-run as the ultimate talk show star. Now some are hailing a former Roman Catholic priest as the one to fill the void.
Father Alberto Cutié hit headlines in 2009 when he was photographed cavorting with a woman on a Miami beach. He soon left the Roman Catholic Church in the name of pursuing the woman he loved, but wished to continue serving God as a married man.
The following year, Father Alberto was received as an Episcopal priest. Now the 42-year-old family man is getting ready to help Americans, from all walks of life, solve an array of jaw-dropping personal problems in a daily single-topic talk show "Father Albert."
"My personal dilemma was so publicized ... people are now coming on this show to really talk about their deepest dilemmas and struggles," Father Albert told FOX411's Pop Tarts. "That's what the show is really about, people coming to address issues – almost anything that has to do with relationships, family, issues that people usually don't want to talk about or deal with in a different place. These are all issues we see on Dr. Phil, Dr. Oz and other shows, but certainly from a different perspective. You're coming to speak to a priest, someone coming from a point of compassion and understanding."
Father Albert hopes to combine his television commitments with his Sunday sermons.
"I always say that I'm not a TV priest, I'm a priest that works in TV. My real passion is my work in the church, my preaching and guiding people," he said. "My parish work is essential to my life, to my spirituality, and who I am as a person."
And as far as the comparisons to Ms. Winfrey go, Albert considers it a great compliment.
"If you look at the 25 years of Oprah's show, they really have been self-help shows, shows where people have learned to live a better life," he said. "I think it's a compliment, because I really believe what we do on our show is to help people with their struggles and dilemmas, with a different approach than what Ms. Winfrey took on, but we certainly do want the results to be that people are living their best lives."
"Father Albert" premieres on FOX July 11. Check local listings for details.