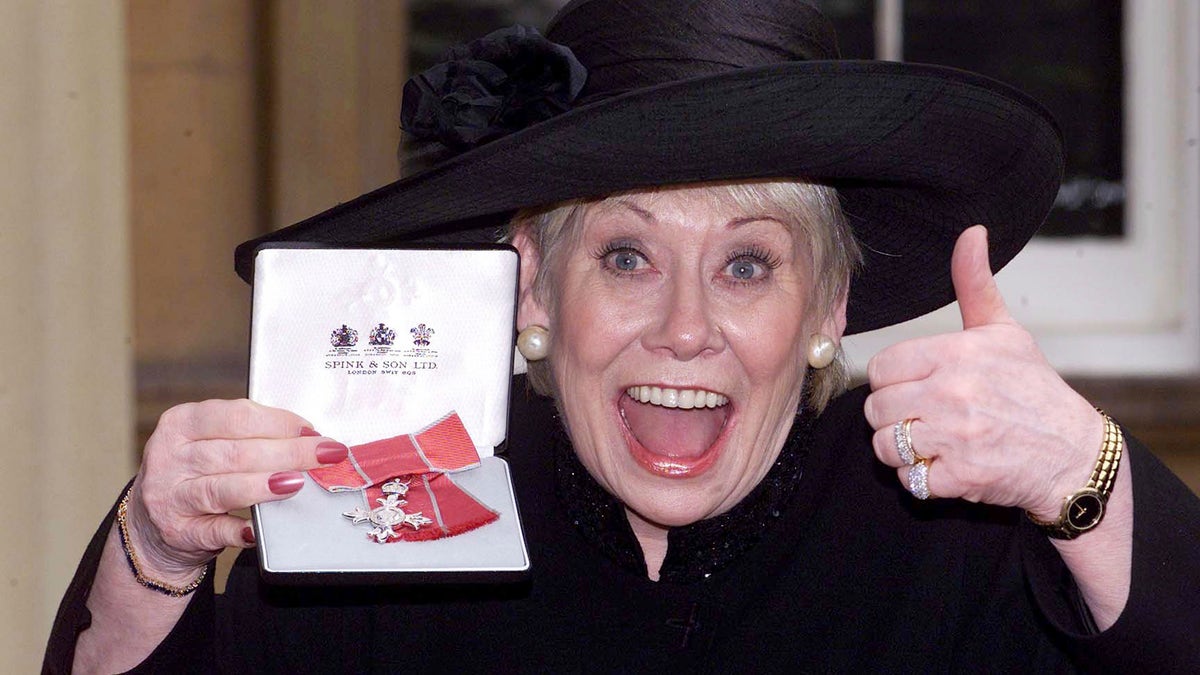 Liz Dawn, the actress who played tart-tongued Vera Duckworth in the British soap opera "Coronation Street" for more than 30 years, has died, her family said Tuesday. She was 77.
Dawn's family said in a statement that the actress died "peacefully in her sleep" Monday night.
"Coronation Street" has charted the goings-on in the fictional northern England community of Weatherfield since 1960 with a blend of dramatic story-lines and down-to-earth humor.
Born Sylvia Butterfield, Dawn was a nightclub singer before beginning an acting career with television commercials and guest appearances.
She appeared on the show from 1974 to 2008, as Vera, wife and verbal sparring partner to work-shy, pigeon-fancying Jack Duckworth. Their rocky but enduring relationship was at the show's emotional heart.
Dawn was diagnosed with emphysema in the early 2000s, and Vera was written out of the show in 2008, dying in her sleep. Bill Tarmey, who played Jack, died in 2012.
"Coronation Street" executive producer Kieran Roberts said "Dawn was a true 'Coronation Street' legend, a brilliant actor and a wonderful person."
"Coronation Street" has fans around the globe — including rapper Snoop Dogg, who recorded a message to mark its 50th anniversary in 2010.
Dawn is survived by her husband Don Ibbetson, four children, six grandchildren and three great-grandchildren.