Cooking with 'Friends': Bo Dietl's Sausage and Porcini Mushroom Fusilli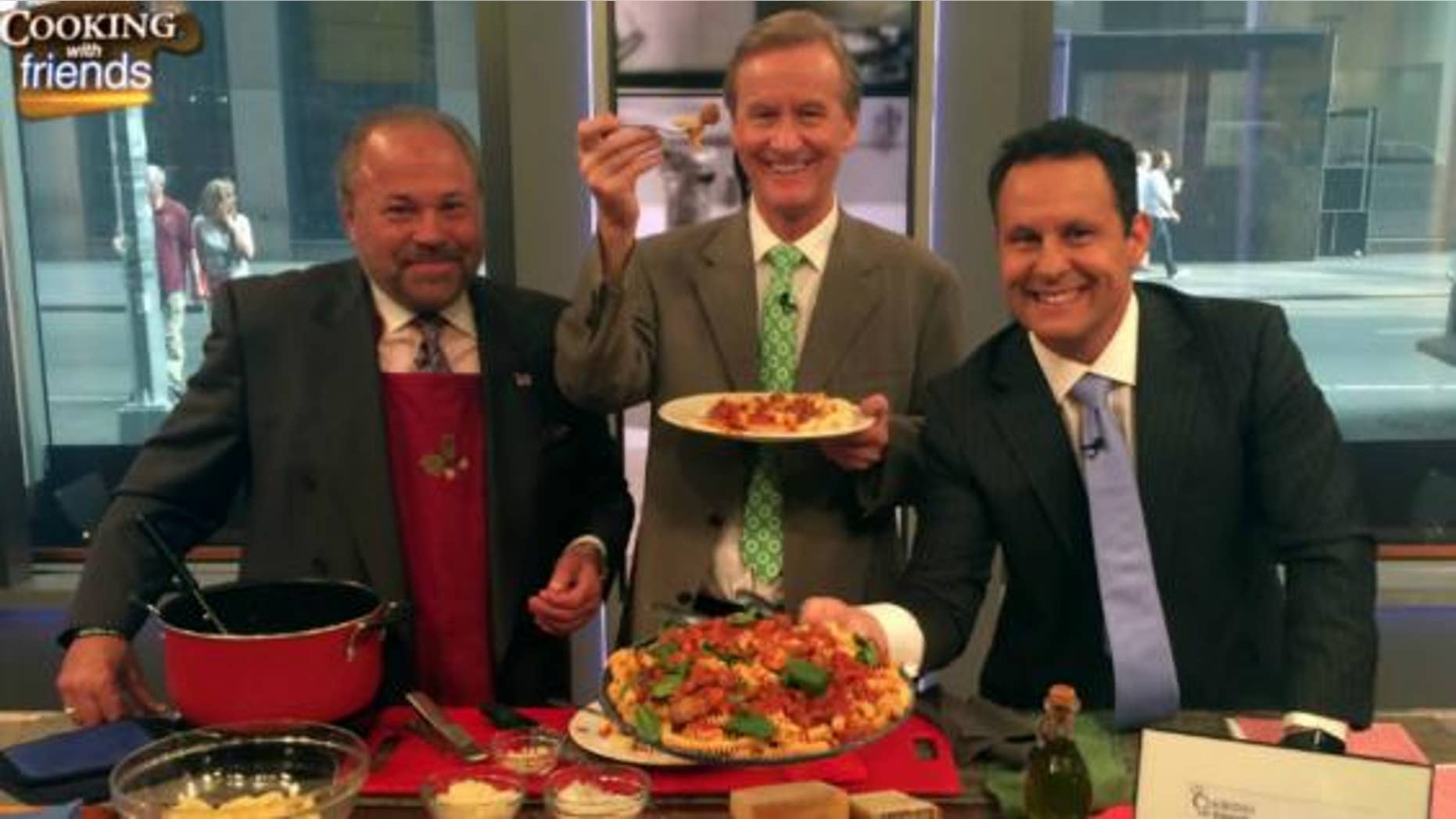 SAUSAGE AND PORCINI MUSHROOM FUSILLI
Ingredients:
2½ lbs. lean Italian sausage meat, removed from casing
1 lb. porcini mushrooms, sliced
3 large cans of imported crushed San Marazano tomatoes
1 bottle of imported Italian extra-virgin olive oil
½ lb. of imported locatelli, grated
½ lb. of imported Parmigiano-Reggiano, grated
6 garlic cloves
½ lb. fresh basil leaves
2 Vidalia onions, chopped
2 (1 lb.) boxes of imported Italian fusilli, DeCecco is recommended
Salt
Instructions:
Get out a large pot, fill with water, salt generously, and bring to a boil.
Get out a large, deep skillet. Put a little extra-virgin olive oil (EVOO) in the skillet and heat on medium heat. When the skillet is ready, take the Italian sausage, removed from the casings, and crumble it into the pan. Brown the sausage for a few minutes.
Slice the porcini mushrooms. Toss in the mushrooms and cook until just tender. Set the sausage and mushrooms aside.
Chop the onions. In the same skillet, put in more EVOO, until it is about ¾" deep. Put heat on medium low, and put in chopped onion. Cook until translucent.
Open the cans of tomatoes with a can opener. Put the tomatoes, sausage, and porcini mushrooms into the skillet. Cook for about 15 minutes, until just below boiling. Put pasta in pot of water and cook until al dente.
Toss cheeses into sauce and stir until fully incorporated. Cook for about another 5 minutes. While still cooking, using a garlic press, crush the 6 cloves of garlic directly into the sauce. Stir well, cook for another 10 minutes. Toss pasta into sauce and serve.