Comedy world reacts to accusations against Bill Cosby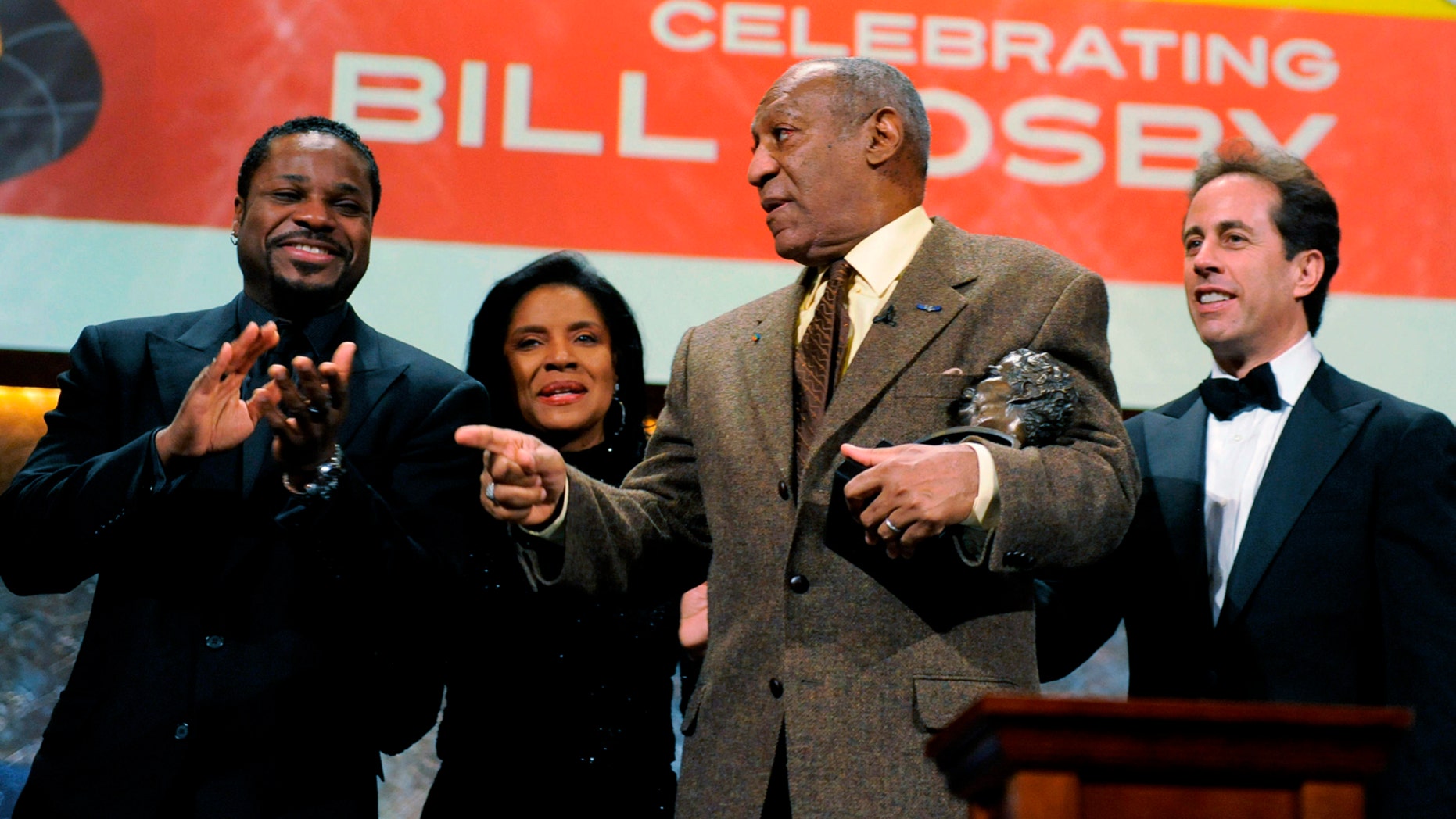 With a successful career spanning six decades, Bill Cosby has influenced comics and actors for years, and the recent allegations of sexual assault, drugging and rape have fueled divisive debate and strong reactions.
At the New York premiere of Chris Rock's upcoming comedy "Top Five," a number stars stopped to chat on the red carpet, where they shared their thoughts on the developing Cosby scandal.
NEWS: Bill Cosby's Accusers: A Timeline of Alleged Sexual Assault Claims
"[Cosby] is one of those legendary comedians. We all grew up on him, and we know and respect him, not just as a comedian, but for the things that he's done outside of comedy, with the colleges and giving back [to the community], and spending his money where his mouth is," "Soul Man" star Cedric the Entertainer told ET. "But if the allegations have any truth to them, you want the truth to come out. You want justification for all the people. That's all you can really say. It's an unfortunate scenario."
Jerry Seinfeld also walked the "Top Five" red carpet, and expressed his unhappiness regarding the entire situation.
"It's sad, and incomprehensible," said Seinfeld, who was the subject of the 2002 documentary "Comedian," which also featured Cosby.
In 2010, Seinfeld and Rock presented Cosby with the Mark Twain Prize for American Humor during a star-studded ceremony at the John F. Kennedy Center for the Performing Arts.
VIDEO: New Lawsuit Alleges Cosby Sexually Assaulted 15-Year-Old Girl 40 Years Ago
Rock, who wrote, directed and stars in Top Five, opened up about Cosby in a recent interview with New York Magazine, in which he mused, "I don't know what to say. What do you say? I hope it's not true. That's all you can say. I really do. I grew up on Cosby. I love Cosby, and I just hope it's not true. It's a weird year for comedy. We lost Robin [Williams], we lost Joan [Rivers] and we kind of lost Cosby."
In contrast, some celebs at the premiere expressed support for Cosby, including veteran actor Ben Vereen, who said that he was "praying" for the embattled comedian.
"Pray for Bill Cosby. Pray for the ones who are scandalizing him, more so," Vereen - who was decked out in a baseball cap with "Spiritual Warrior" embroidered across the front - told ET on the red carpet. "I love the man. I support you, Bill. We're praying for you… aren't there more important things to talk about in this world?"
Vereen added, "I think the majority of people are praying for him."
NEWS: Chris Rock on Bill Cosby, White People and Women in Comedy
Vereen isn't the only celebrity to come out in favor of Cosby. On Monday, singer Jill Scott defended Cosby on Twitter, saying, "I'm respecting a man who has done more for the image of Brown people that almost anyone EVER. From "Fat Albert" to the Huxtables."

On Wednesday, Cosby took to Twitter to thank Scott and "The View's" Whoopi Goldberg for their support. Last month on her talk show, Goldberg said she had "a lot of questions" for an accuser that had come forward, including why she hadn't used a rape kit.
Cosby has not been charged with a crime and his attorney has denied all claims against him.