Comedian Michael Ian Black says mass shootings occur because 'boys are broken'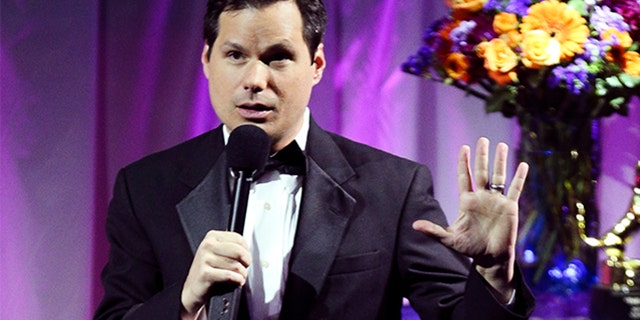 Comedian Michael Ian Black believes there is a much bigger issue surrounding gun violence and the recent school shooting in Florida, which left 17 people dead.
After news broke of the mass school shooting at a Florida high school on Valentine's Day, celebrities flocked to Twitter to share their reactions to the heartbreaking news while demanding for gun control.
But Black had a much different interpretation on the issue at hand. The comedian began his Twitter chain with a statement that read, "Deeper even than the gun problem is this: boys are broken."
He added, "Until we fix men, we need to fix the gun problem."
Black tweeted a series of eight tweets which passionately illustrated his emotions towards the deadly event and how the "outdated concept of masculinity" is what is ultimately killing men today.
The comedian's initial tweet was well-received with more than 46,000 likes. Many followers agreed with Black's statements and praised him for his words.
But some disagreed with Black's masculinity theory and called the comedian out for not being informed.
At the end of his Twitter chain, Black said, "Even talking about this topic invites ridicule because it's so scary for most men (and women). Men are adrift and nobody is talking about it and nobody's doing anything about it and it's killing us."