'Colombiana' Star Zoe Sandaña Fires Back Against Facebook Campaign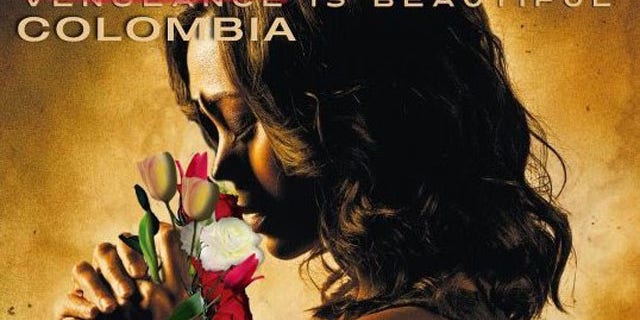 *The story was revised to add comments from PorColombia.
The war of words over 'Colombiana' is getting ugly.
In an interview with the Wall Street Journal, actress Zoe Saldaña fired back at a Facebook and Twitter campaign that says her new movie, "Colombiana," sheds a negative light on Colombians.
The Dominican/Puerto Rican actress called the #ColombiaIsBeautiful movement "stupid."
"I'm sorry, I never like to get political but it's just a shame that there are so many people out there that think so ignorantly," said Saldaña, who stars as Cataleya in the action flick, which opens in theaters Friday.
Members of PorColombia, a non-profit group, mobilized a social media campaign against the movie because they said it reinforced negative stereotypes about Colombia. The group, which is holding on-line rallies the day the movie opens, also lashed at the fact that the movie is named Colombia even though the country only appeared for a few minutes during a particularly violent scene at the beginning of the movie.
But Saldaña said anyone who watches the movie will see it has nothing to do with drugs – and everything to do with violence, which she says occurs in every corner of the world.
"So that said, PorColombia, are you kidding me?" she said. "I've been trying to be diplomatic about it because I don't want to be bitter. Why would you think that this was made in such a simple fashion?"
PorColombia President Carlos Macias said in a statement Thursday evening that he regrets Saldaña's "offensive words" to the paper.
"It is evident she has not taken the time to read and understand the purpose of our protest," Macias said. "Let's be clear, we reject the title of the movie because it hurts Colombia's already tarnished image and misrepresents the real spirit of the movie."
He also targeted his attack on Sony, who he says has remained too silent on the issue.
"This movie is being marketed in Colombia with the title Dulce Venganza, (Sweet Revenge); in Asia moviegoers will watch Black Beauty Evil," Macias said. "Therefore, it is impossible to believe that the movie title chosen for North America was an integral part of the script. I can speculate that it was drawn out from a focus group and sanctioned by someone at Sony Pictures with gross lack of cultural intelligence."
Follow Carolyn on Twitter @SalazarLatino
Follow us on twitter.com/foxnewslatino
Like us at facebook.com/foxnewslatino