CNN contributor Hilary Rosen sorry she called Georgetown student anti-Semitic for wearing bacon suit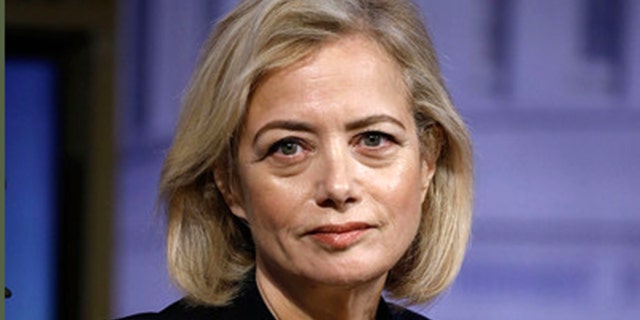 NEWYou can now listen to Fox News articles!
Hilary Rosen might want to fact-check before she tweets.
The CNN commentator is facing backlash after calling a Georgetown University sports fan anti-Semitic for wearing a bacon suit to his school's basketball game against Syracuse University.
"Look at the guy in the 'bacon suit,'" Rosen tweeted Saturday before later deleting the tweet. "This is a Georgetown #Hoyas fans anti-Semitic smear to the Syracuse team."
Rosen later tweeted after Syracuse won the game, "Hey bacon-man. #Syracuse for the win. Bigots lose. Bye #Hoyas #Cuse."
However, it turns out the student's name is Michael Bakan and he says he wasn't trying to taunt the school's Jewish students by dressing as the non-Kosher food.
Bakan told the Daily Caller he often wears the bacon suit simply because his last name is pronounced like the breakfast staple.
"At first I thought it was a joke," Bakan said. "The real way [my last name] is pronounced is bacon, and that was the impetus behind the costume. I've worn it to three games now."
"Hey, it's 'bacon man.' It's actually Mr. Bakan — pronounced 'bacon.' Just a fun costume," Bakan tweeted at Rosen.
Rosen tried to save face tweeting back to Bakan she "got some bad info" regarding his costume.
"Awesome, u found me!" she tweeted at Bakan. "Thanks for telling me. I'm new to this school rivalry and got some bad info! I apologize and took down my tweet."
This is not the first time Rosen has faced backlash for rushing to conclusions. During the 2012 election, Rosen apologized for mocking stay-at-home mom Ann Romney for "never work[ing] a day in her life."
"I apologize to Ann Romney and anyone else who was offended," Rosen said in a statement at the time. "Let's declare peace in this phony war [on stay-at-home moms] and go back to focus on the substance."