Christina Applegate reveals she 'grew up in an abusive home' during rant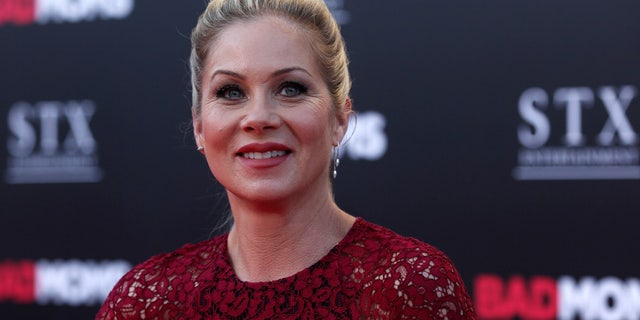 NEWYou can now listen to Fox News articles!
Christina Applegate defended herself against critics who think celebs shouldn't be chatting about politics because they can't understand the common man's plight.

The actress took to Twitter on Monday to lash out against those who said she was an "out of touch celebrity" after she attended the Women's L.A. March on Jan. 21.
The "Bad Moms" star said, "Weird to me when you say I can't have a voice. I'm also a mother, a daughter and a human. I was birthed the same way you were."
The 45-year-old got personal with a series of messages about the backlash.
"I grew up [in] an abusive home. Now I make it public. Don't you dare say I don't understand." She continued, "Don't you dare say I don't understand the struggles. We lived on food stamps. Don't you dare say I don't know."
She also commented on President Trump's executive order that imposed restrictions on immigration and travel for citizens of seven countries.

"@realDonaldTrump how can you live with yourself?."
Applegate later apologized for her defensive rant and blamed it on being passionate about the cause.
She wrote, "Sorry for my outburst. I'm just trying to deal with everything. As a mom I just want a safe place for her. I'm sorry for my language."