Christina Aguilera's fuller figure at AMA awards prompts Twitter fire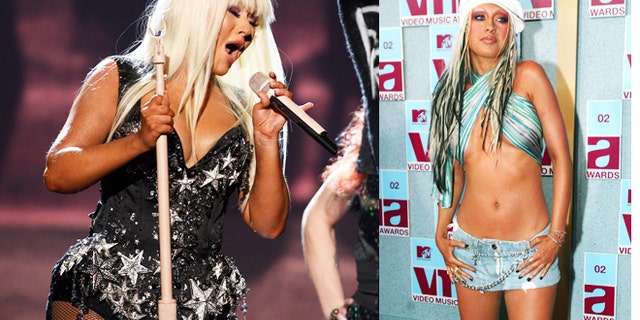 Nicki Minaj and Christina Aguilera were blonde bombshells at the AMA Awards on Sunday night. Minaj's hair was busy and full of volume and she sported a neon strapless gown to accept her first award. Aguilera wore a blonde bob in a purple dress that matched her eyeshadow.
Aguilera also performed a medley of material from her new album and joined Pitbull onstage.
But it wasn't her performance, or her hair, that had tongues wagging -- it was Aguilera's much fuller figure. Here are a few representative tweets from AMA viewers:
"Carrie Underwood is what Christina Aguilera thinks she looks like right now. And no one has the heart to tell her "NAWL.""
"Christina Aguilera looks like Snooki. No wait, that's an insult to Snooki."
"Did Christina Aguilera eat one of Willy Wonka's blueberries?"
But Aguilera was not without her Twitter defenders.
"Christina Aguilera looked gorgeous last night. I love this dress and the diva attitude she is serving!"
"Anyone who says Christina Aguilera isnt amazing can leave nearest exit to the left thanks.'
"New hairstyle and looking gorgeous! Christina Aguilera aka Legendtina Godulara!"
What do you think? Tell us on the FOX411 Facebook Page.