Christina Aguilera Brushes Off Tabloids, Insults Simon Cowell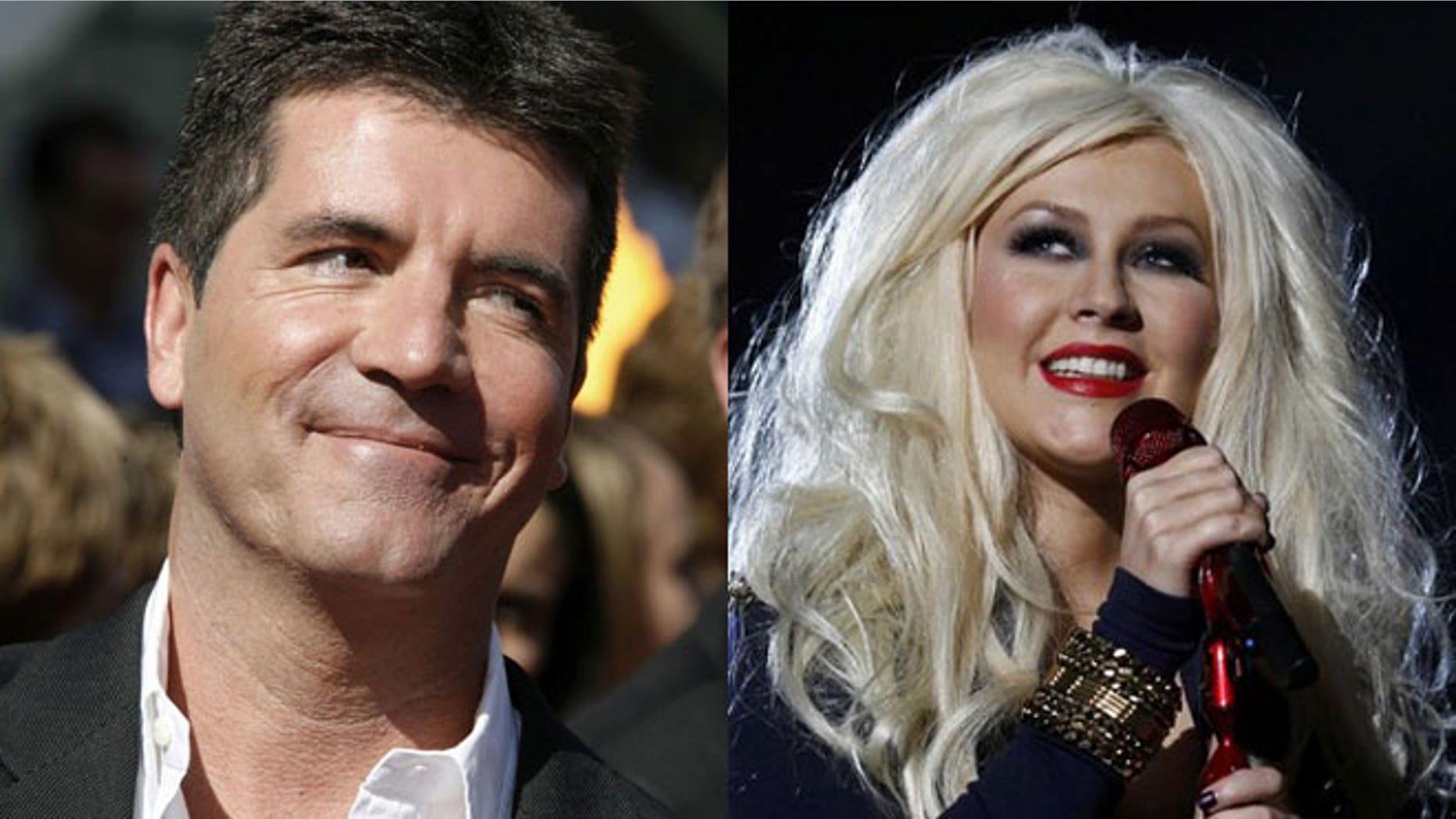 Christina Aguilera is not afraid of being real.
"The Voice" coach openly discussed her career, even dropping the f- bomb and calling "American Idol" & "The X Factor" creator Simon Cowell "a d*ck."
The Hollywood Reporter, who hosted the Film & TV Conference with Billboard, says that Aguilera didn't filter her thoughts at the gathering on Thursday.
The event took place at the W Hotel in Hollywood, Calif.
In a profanity-laced tirade, Aguilera said "it's real talk today," before lashing out at bloggers and online commentators who carry on about her recent weight gain.
"I don't read blogs. It's just God-knows-who in [profanity] wherever writing hate sh**," the singer said.
"You can't take it seriously," she added. "I'm sure you've all been hated on at some point by buttf*** people."
Aguilera also said she does not pay attention to what the tabloids write about her because she has "a zillion and one things going on."
"I'm a mother. I'm a businesswoman," said Aguilera. "I put my son to bed then I go right into my backyard, which is my studio house. It's a lot. I really truly don't have time for the static noise. It's just not real. They're not real magazines. It's trash. It's rumors."
The part Ecuadorian singer also commented on how she loves being a coach on "The Voice" because it has renewed her enthusiasm as a singer and given her an appreciation for raw talent. She also said that fellow competitive singing competitions are not her style.
"I saw the commercials early on of 'American Idol' of Simon being a d—ck," Aguilera said. "I was like, 'Man, that's not what it's about!' I didn't want to treat people like that."
"I wanted to do 'The Voice' to show that we can be positive. We don't have to knock people down."
As for her new album "Louts" Aguilera says she's nothing but herself.
"It's made me come full circle," she said. "And appreciate the journey of the last decade-plus."
Follow us on twitter.com/foxnewslatino
Like us at facebook.com/foxnewslatino