Chris Rock reportedly cheated on his wife with Kerry Washington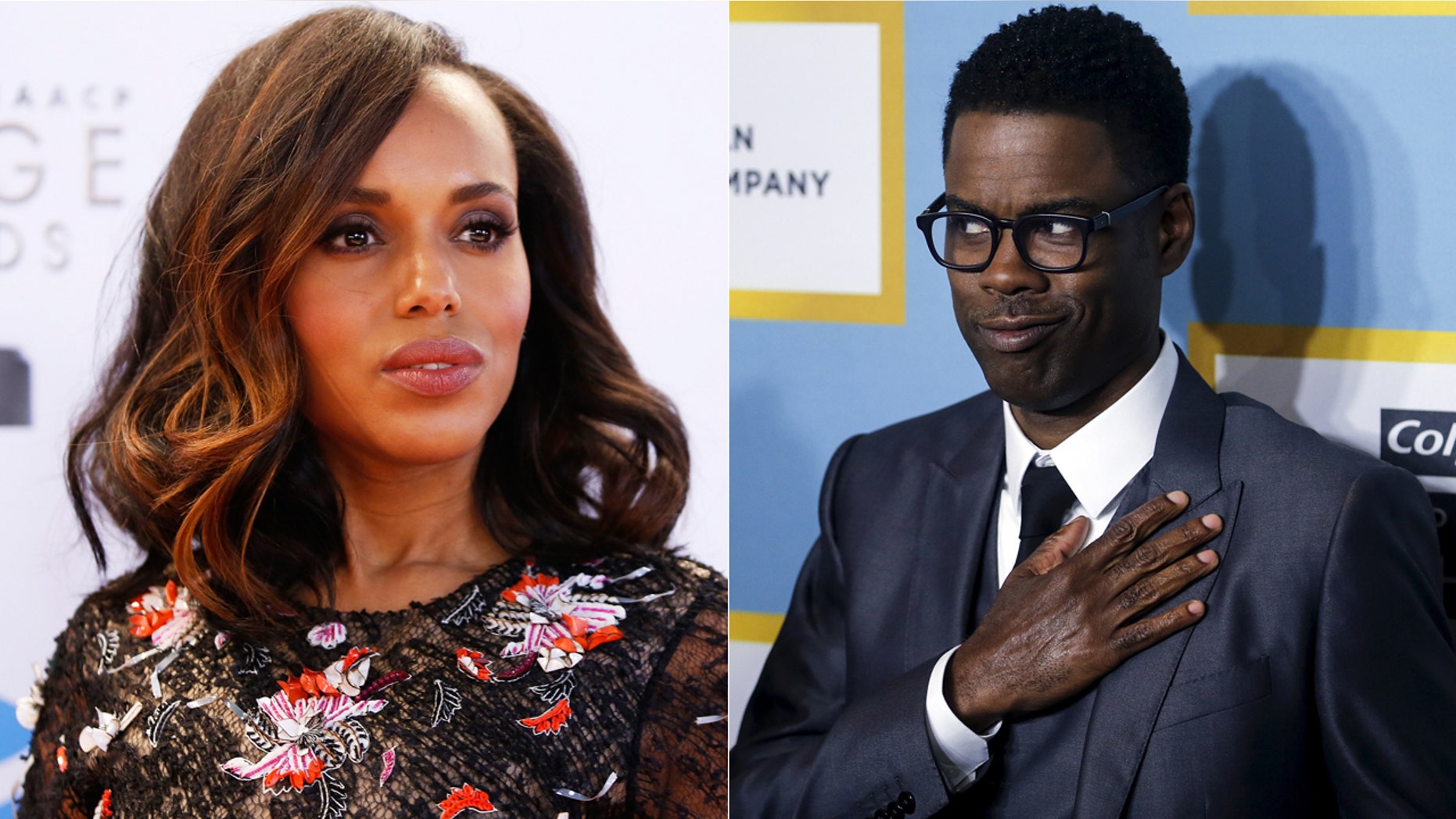 Rumors have swirled since Chris Rock revealed in a comedy routine he cheated on his ex-wife with three different women, including a big star. And sources tell the New York Post the famous fling was with "Scandal" star Kerry Washington.
A new Rolling Stone cover story reported Rock saying in a routine, "I was a piece of s–t," of his marriage to ex-wife Malaak Compton-Rock. The mag adds that Rock "segues into his infidelities and gets disarmingly specific, describing three women: one famous, one semifamous and one a member of the retail class."
A source told the newspaper: "He was cheating on his wife with Kerry when they were filming ['I Think I Love My Wife'] about him, ironically, having fantasies of cheating on his wife. That went on for a while, for like six months, and she found out. There's no gray area."
Buzz about the affair actually began around 2007, when Washington was engaged to actor David Moscow. But Rock reignited the rumor in the RS cover story on his "Total Blackout" world tour. "It's the alimony tour. I've got to make some money first," he told the mag. His divorce was finalized last year.
A source close to Rock brushed off the routine as shtick, but admitted his marriage to Malaak was tumultuous. "I take it as a joke when he says he cheated with a famous person. He even says he cheated with a member of Destiny's Child, but not Beyoncé," the source said. "He was friends with Kerry around that time. They did the movie together. He was also separated from Malaak around that time. They were off-and-on a lot during their marriage. It was a rocky situation."
Washington is now happily married to Nnamdi Asomugha, and the couple has two kids, daughter Isabelle and son Caleb.
Rock is currently dating actress Megalyn Echikunwoke..
Reps for Rock and Washington did not comment.