Cher compares Donald Trump to Hitler at Clinton fundraiser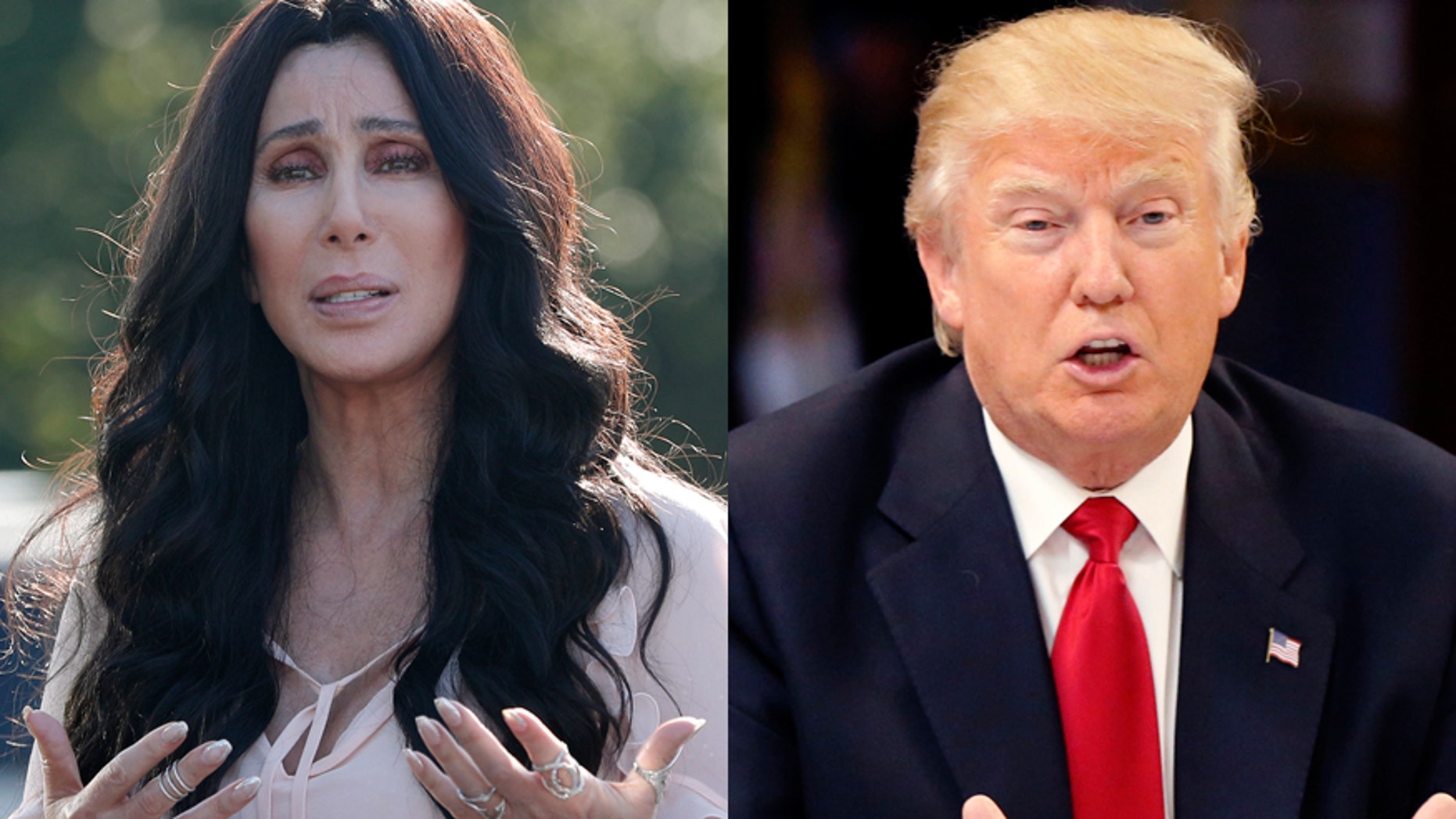 Cher opened her remarks at a Hillary Clinton fundraiser by unloading a freewheeling barrage of insults at Donald Trump comparing him to Hitler and saying he reminded her of the actress who played a murdering child in the film, "The Bad Seed."
Speaking Sunday in Provincetown, Massachusetts, the singer and actress gave a stinging — and at times profane — assessment of the Republican presidential nominee. Invoking "The Bad Seed" she said: "He's so Patty McCormack, consummate liar, doesn't care who she hurts, insane."
Before an enthusiastic crowd, Cher also said of Trump: "Do you remember 'Fun with Dick and Jane'? It's like racist fun with Dick and Jane."
She later added: "He doesn't mean we want to make America great again. He means we want to make America straight and white." She also said that she was reminded of "despots, you know Stalin and Hitler."
A video of the 70-year-old's 15-minute speech was shared on Facebook by an attendee of the "LGBT summer celebration" event.
After the event, Cher told reporters that Trump was "a racist, he's a misogynist, he's a horrible person."
The Associated Press contributed to this report.